The Samsung Galaxy S20 FE and the Samsung Galaxy A53 5G are two reasonably priced Samsung phones that offer performance comparable to the mainline flagship phones. The S20 FE is a cheaper and pared-down version of Samsung's flagship "S" series of phones, while the A53 5G is a mid-range phone that's already popular with many consumers.
Some may see the S20 FE as a cash grab by Samsung, but the company's goal is to ensure that more people can own a Samsung phone, regardless of the model they choose. Both phones provide similar levels of performance as the mainline flagship phones, but which one is better and provides the best value for money?
In this article, I will answer the question, "Which is better, the Samsung Galaxy S20 FE or the Samsung Galaxy A53 5G?" Ultimately, the answer depends on your priorities and budget. The S20 FE provides a flagship-level experience at a lower price point, while the A53 5G is a mid-range smartphone. So, which phone you choose will depend on your specific needs and preferences.
Now, let me get into more details by comparing both of the phones. Let's get started!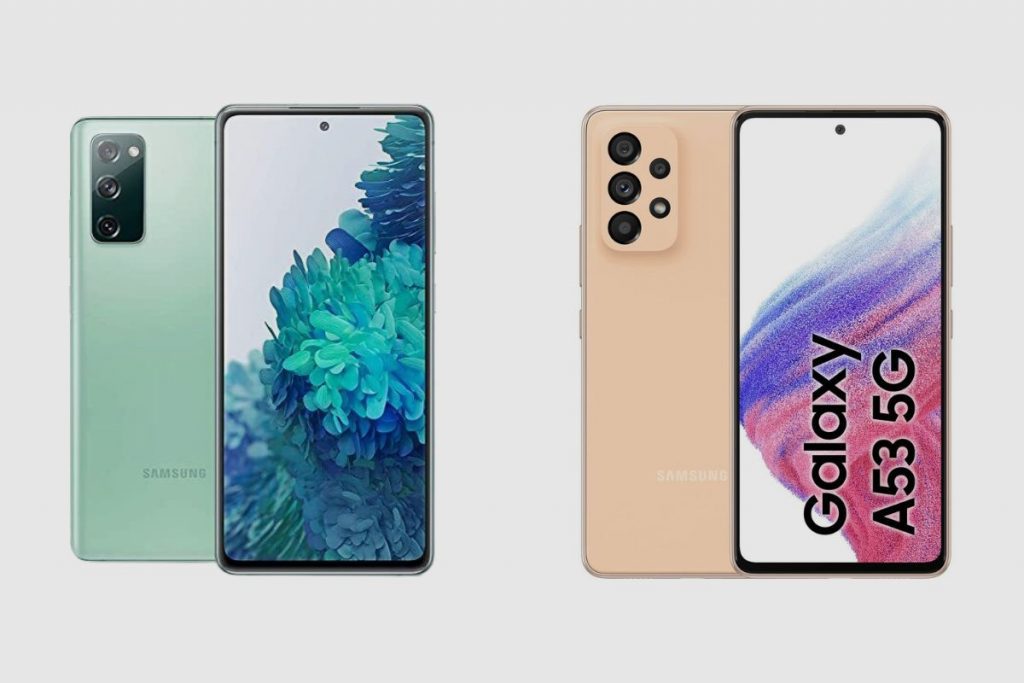 An in-depth comparison between the Samsung Galaxy S20 FE and A53
When comparing two phones, the best place to start is with a quick rundown of the specs being displayed side-by-side so that you can get a brief idea of how both phones compare and allow us to have a quick overview of the phones.
Specifications
Category
Samsung S20 FE
Samsung A53
Display
6.5-inch AMOLED (2400×1080: 120 Hz)
6.5-inch AMOLED (2400 x 1080: 120 Hz)
Dimensions
6.29 x 2.93 x 0.33 inches
6.28 x 2.94 x 0.32 inches
Weight
6.7 ounces
6.67 ounces
Rear Camera:
Triple-lens: 12MP main (ƒ/1.8), 12MP ultrawide (ƒ/2.2), 8MP telephoto with 3x zoom (ƒ/2.4)
64MP main (f/1.8), 12MP ultrawide (f/2.2), 5MP macro (f/2.4), 5MP depth (f/2.4)
Front camera:
32MP (f/2.2)
32MP (f/2.2)
Battery
4500mAh
5000mAh
Processor
Snapdragon 865 or the Exynos 990
Exynos 1280
RAM/Storage;
6GB, 8GB,
128GB, 256GB
6GB,
128GB, 256GB
MicroSD card
Yes, up to 1TB
Yes, up to 1TB
From the spec sheet, it is almost too easy to say that both phones are almost the same due to their many similarities. The major difference between the phones is their different processors and camera setups.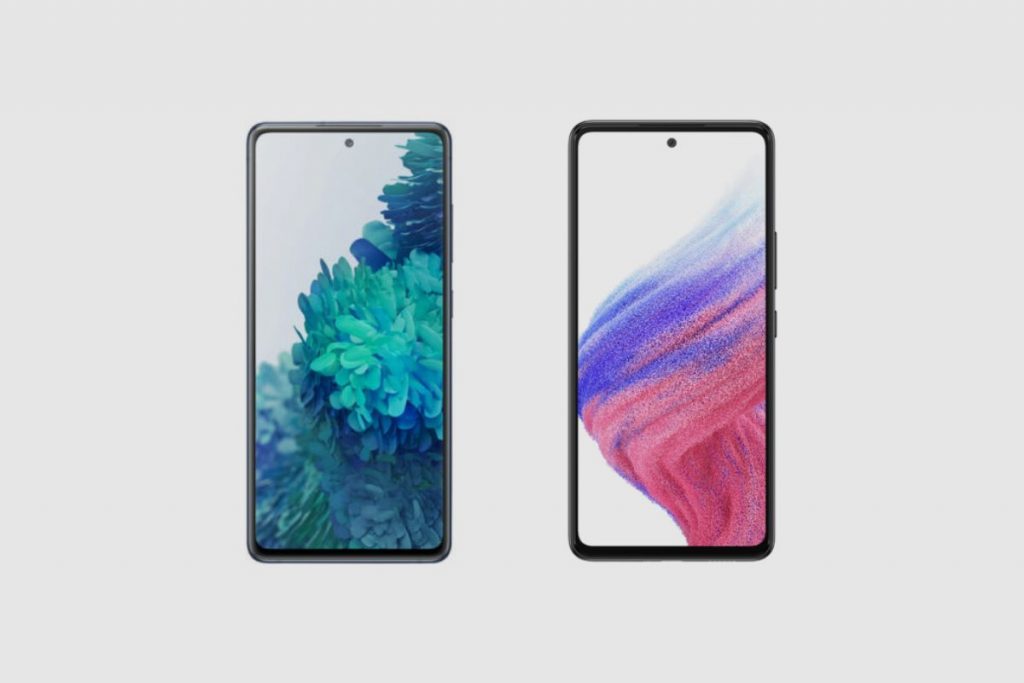 Display
Both phones have very similar AMOLED displays with the same 6.5" screen, which is easily able to match each other in vibrancy and colour detail. They produce very similar images with intense picture quality and an impressive 120 Hz panel that produces very smooth animations and allows images to glide through your screen with very impressive fluidity.
In my testing, the Galaxy S20 FE's display performed admirably. With adaptive brightness activated, the brightness peaked at 679 nits. Any brightness over 600 nits is ideal, but the standard Galaxy S20 only got as bright as 857 nits.
The S20 FE registered 133.3% of the DCI-P3 colour space, which is less than the normal S20's 162.5%, so this screen is also highly vibrant. The Galaxy S20 FE performed marginally better than the Galaxy S20 in terms of colour accuracy, earning a score of 0.3; a score of zero is ideal. The iPhone 11 achieved a better 0.22 and the ordinary S20 0.37.
On the other hand, the A53 was able to get 145% of the DCI-P3 colour space, a 204 sRGB rating, and a peak brightness of 693, all of which are very impressive numbers for both phones.
On paper, the A53 appears to have the superior screen, but as the eye test will reveal, these numbers are very marginal, and both displays perform very well under a variety of conditions, all of which provide users with an impressive level of detail and colour accuracy in every pixel. Both phones use Samsung's latest AMOLED display technology, and both phones can maximize the quality of their displays.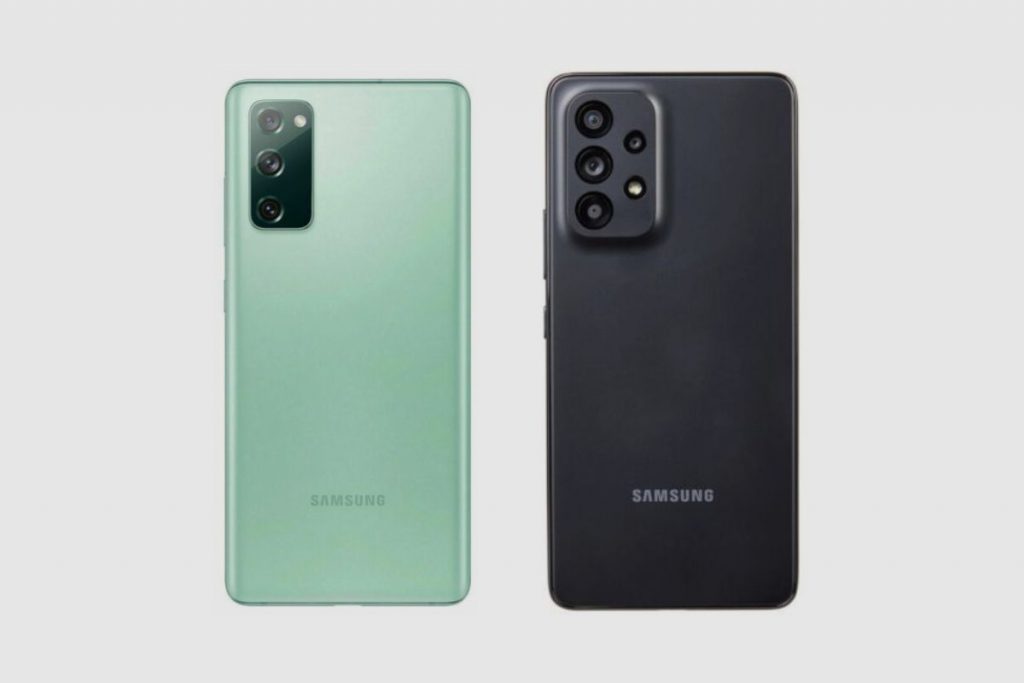 Camera System
With three rear lenses and a 32MP front camera for selfies, the Galaxy S20 FE is one of the most functional camera phones available for the money. A 12MP ultra-wide camera with an f/2.2 aperture and a 123-degree field of view makes up the back cameras. A 12MP main camera with an f/1.8 aperture and an 8MP telephoto lens with 3x optical zoom and 30x space zoom is also included.
I enjoyed playing with the "Space Zoom" at a marina close to my house. From a distance, I could zoom in on a boat, and the Galaxy S20 FE brought me near enough to see the two passengers and the sides of the boat. Even if it appears grainy up close, the quality is still rather good for a phone in this price range.
I compared the cheaper Galaxy S20 FE against the more expensive iPhone 11 Pro Max, and the Samsung device competed well. Even if my face was a little blown out, the S20 FE did a better job of illuminating it. The ocean and surrounding trees, however, appear richer, and the blur effect is a little more subdued in the iPhone's photograph. On the whole, the S20 FE's camera system is essentially a very good setup, as it excels in multiple image-capturing scenarios. Samsung is beginning to nail its camera technology, which is good to see because they were starting to fall behind in the camera system race.
In addition to the 64MP primary camera's wide-angle, f/1.8 lens, the A53 includes a 12MP camera with an f/2.2 123-degree ultrawide lens, a 5MP f/2.4 macro camera, and a 5MP f/2.4 depth sensor. The photographers can capture vivid, vibrant images that make images of people, animals, cuisine, and landscapes stand out. Pictures are sharp as long as they are taken with the main camera, which has a great dynamic range for a phone at this price.
Night photography is also quite nice. It wasn't quite iPhone quality, but it was better than what I'd come to anticipate at this price range. I managed to capture a few low-light images with a fair amount of detail.
If you keep an eye on the budget phone market, you've certainly noticed a lot of phones that include 2MP macro or depth cameras to fill out the specs list. This isn't the case with this phone, though. The macro camera captures beautiful images of up-close objects, despite the lens having a slight amount of distortion at the corners. Photos taken with the depth camera included background blur that appeared to be pretty natural. Although the Samsung Galaxy A53's camera performance doesn't quite match that of the company's Galaxy S smartphones, it outperforms similar-priced rivals in this area.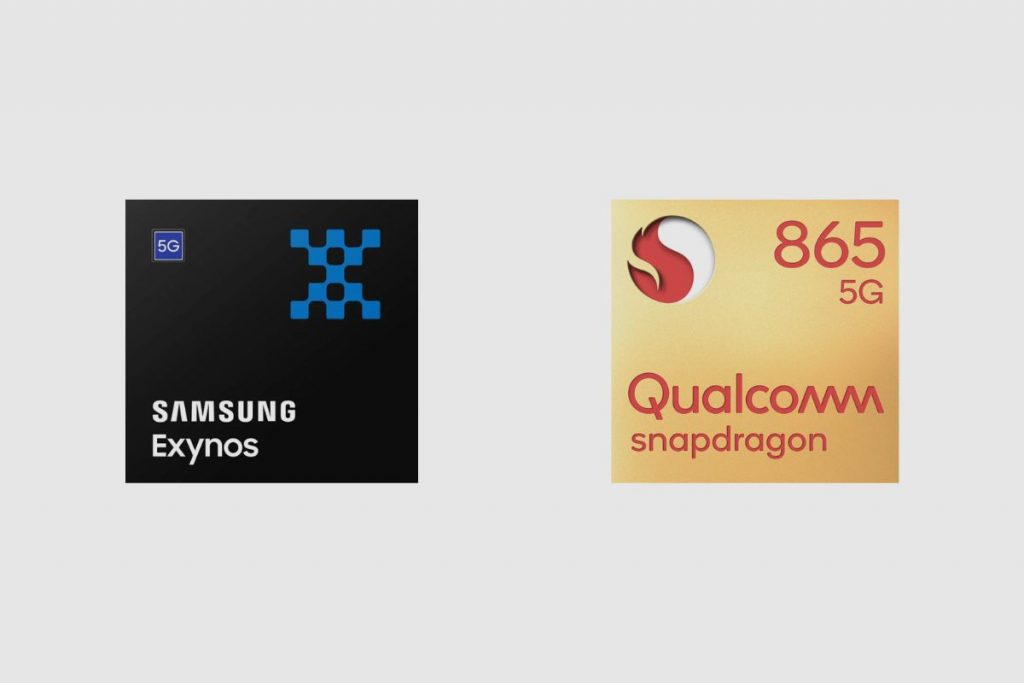 Processors
The Samsung Exynos 1280 processor powers the Galaxy A53 5G. This is the company's mid-tier octa-core chipset, which is based on the 5nm node. It has two performance-oriented Cortex-A78 cores clocked at 2.4 GHz and two power-efficient Cortex-A55 cores clocked at 2 GHz for those who are interested. The Mali-G68 MP4 GPU is in charge of graphics.
When I ran the phone through the Geekbench 5 benchmark test, it yielded a multi-core score of 1813, placing it just below the Oppo Find X2 Lite, OnePlus Nord, and Honor 9X Pro, three other mid-range phones released in late 2019 or early 2020. So, not so good.
Not often, but frequently, the navigation on the phone would feel slow. The phone would occasionally stutter and freeze as I unlocked it, loaded apps, or closed them. Even switching between menu screens occasionally took a while.
On the other hand, the Galaxy S20 FE has 6GB of RAM, which is half as much as the 12GB in the normal Galaxy S20, and a Snapdragon 865 processor. Additionally, you receive 128 GB of storage, which may be increased by a microSD card to 1 TB.
The Galaxy S20 FE was surprisingly quick in my daily use testing, whether I was moving between a dozen open apps or playing Asphalt 9. Although I occasionally detected a small amount of lag when returning to the home screen, the S20 FE has so far delivered a solid performance. The Galaxy S20 FE achieved a multi-core score of 2,928 in Geekbench 5, a performance evaluation tool. That is less than the Galaxy S20's score of 3,147. A score of 3,251 was achieved with the iPhone 11.
The Galaxy S20 FE reached 1,325 fps on the GFXBench graphics test (Aztec Ruins Vulkan test off-screen) (21 frames per second). The iPhone 11 hit 1,481, and the ordinary Galaxy S20 hit 1,319, respectively.
Although the Exynos 1280 has a slight advantage in terms of power efficiency over the Snapdragon 865, I believe the S20 FE is a better option if you routinely push your phone to its performance limits. This is due to the Snapdragon 865's superior CPU.
I think the more efficient chip on the A53 gives it a slight advantage in power consumption over the S20 FE, but that will be a trade-off that most will find acceptable as they're able to do a lot more with the S20 FE than the A53. It is safe to say that the S20 FE has a superior processor but is still not as efficient in power management as the A53.
Storage
The Galaxy A53 5G and S20 FE both come with 6GB of RAM and 128GB of storage as standard, but only 4GB of RAM as opposed to 6GB in the base model. Both of these devices are identical in that they can be set up with a maximum of 8 GB of RAM and 256 GB of storage. It's also worth noting that they both have an SD card slot that can be used to expand storage capacity to 1 TB, which is useful because the S20 FE is the last of the "S" series phones to have one.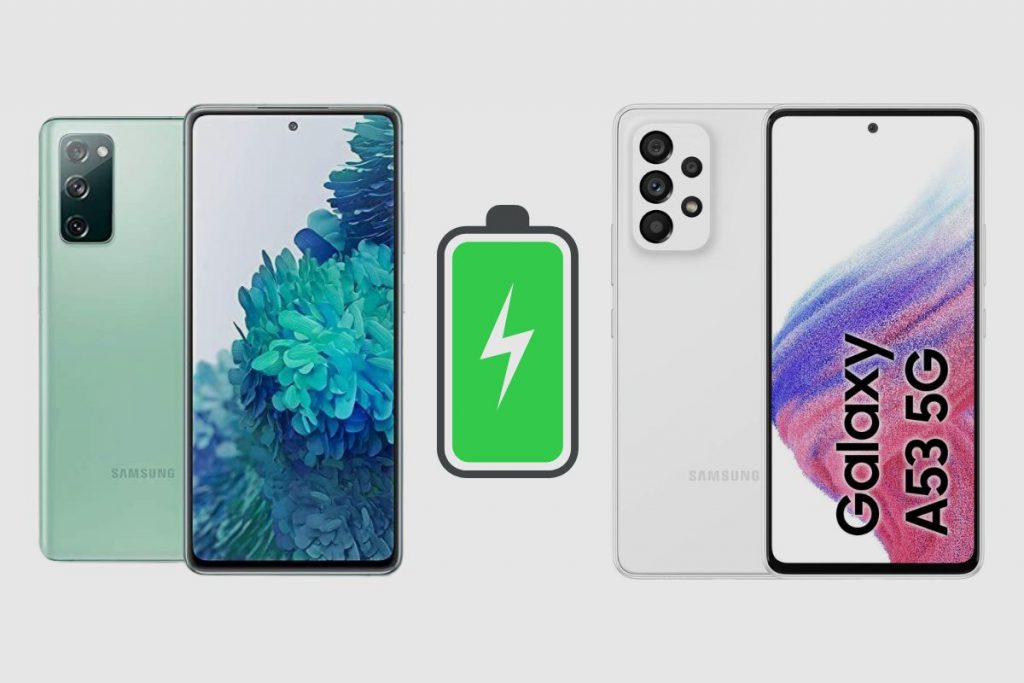 Battery
The Samsung Galaxy A53 5G smartphone has a 5,000 mAh battery, which is somewhat large but is common for mid-range smartphones. However, it is helpful in this situation because the brilliant screen and 5G connectivity need all the power they can get.
In actual use, I discovered that the phone needed only one charge to last around a day. A full day of use is a decent estimate, though I could obtain slightly more or less battery life depending on how much I used the phone and if I was taking lots of pictures or using it for navigation.
While one day of use isn't horrible, mid-range smartphones frequently have excellent battery lives, so the A53 feels quite constrained. There were just a few occasions when I nearly ran out of power while out and about, but those few instances were enough to make me feel anxious about my batteries.
The Galaxy S20 FE should last you for the majority of the day on a single charge, but considering the size of its battery, it didn't last as long as I anticipated. It has a 4,500 mAh battery, which is larger than the Galaxy S20's 4,000 mAh battery and has the same capacity as the Galaxy S20 Plus battery. The Galaxy S20 FE has 55% battery life left at 4:16 p.m. after being unplugged at 7 a.m. and frequently used for several hours. This is fairly decent.
However, the Galaxy S20 FE only lasted 8 hours, 58 minutes over AT&T's 5G network and 9 hours, 3 minutes over Verizon's LTE network in my web browsing battery test, which entails constant web browsing at 150 nits of screen brightness.
All in all, the A53 5G has superior battery power and would easily be a solid, long-lasting option, especially if you do a lot of work with the phone. I think the S20 FE could compete with the A53 on battery power, but because it has a more power-intensive processor, it will drain a lot faster. The battery life on the S20 FE is still respectable and should be able to get you through the day if you get creative with how you conserve battery life. Personally, battery life is something that is a necessity because I'm always on my phone, so I need an extended battery capacity to give me that extra boost.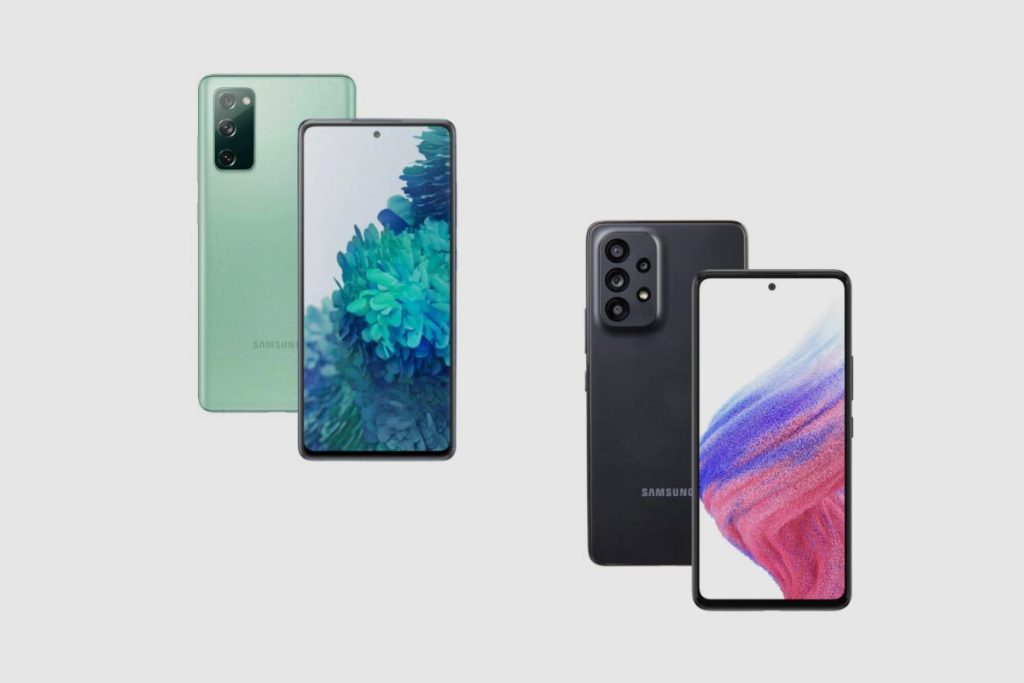 Design
From a design standpoint, both phones are very similar, with an all-plastic back and an all-plastic frame around the A53 and aluminium all around the S20 FE. Because the designs of these phones are so similar, it will be difficult to distinguish between them. If you look closely, you can see that the camera housing on the Samsung Galaxy A53 5G has been slightly modified.
The camera bump is concave into the back of the phone with a small curve rather than sticking out sharply like on many phones. The curve on the Galaxy A53 5G is less pronounced than on the Find X3 Pro and X5 Pro from OPPO, all of which follow the A53's design language.
The same goes for the S20 FE, which has similar dimensions to the A53; however, the camera bump is a bit smaller at the back, and the front camera cut-out is a bit smaller, but only by a fraction, which is very hard to notice. They both don't have a 3.5mm headphone jack, and they are both water- and dust-resistant, with the A53 having an IPX7 rating and the S20 FE having an IPX8.
Weights and Dimensions
The Galaxy S20 FE is slightly thicker and heavier than the Galaxy A53 (159.6 x 74.8 x 8.1 mm and 6.67 ounces), measuring 6.29 x 2.93 x 0.33 inches and weighing 6.7 ounces, but that's not surprising given they both have the same size screen. It's strange to see that the S20 FE is slightly heavier than the A53 because it has a smaller battery pack.
Colours
With six colour options, the Galaxy S20 FE will stand out in the crowd. Navy, lavender, mint, red, white, and orange are the available colours. The Navy option, in particular, exudes sophistication. Just keep in mind that the colour options will differ depending on the carrier. Samsung offers a variety of colour options for the Galaxy A53 5G. If you prefer traditional colours, you can go with white or black, depending on your preferences. If you want something more vibrant, go with the light blue or orange variant.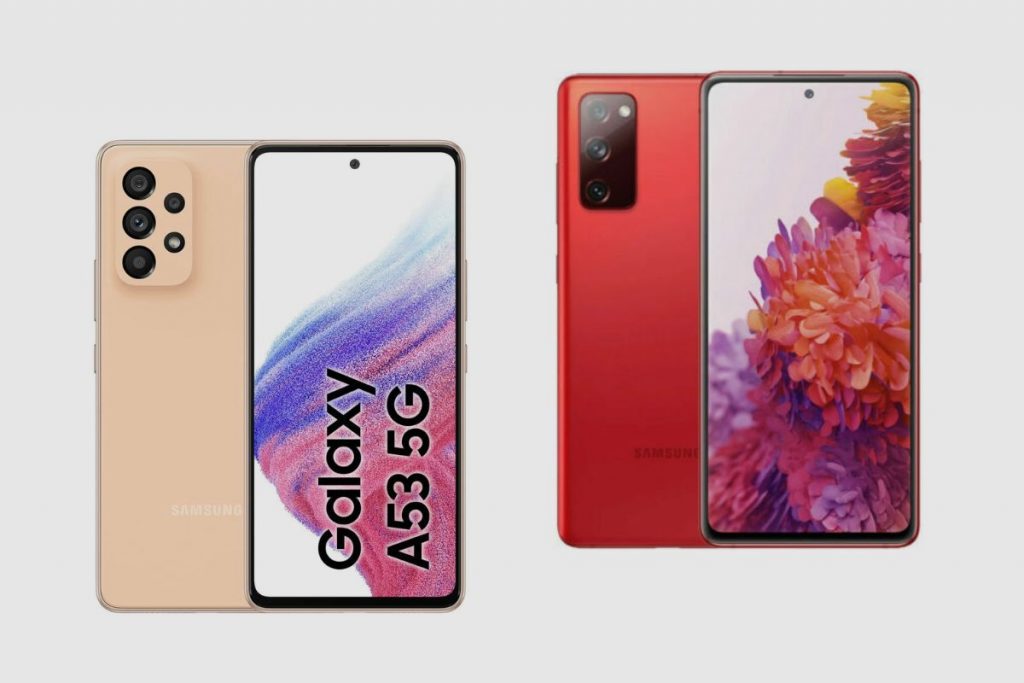 Pricing and Availability
The price of the Samsung Galaxy A53 at launch was significantly less than that of its S-series counterparts. With 6GB of RAM and 128GB of storage, it costs $449.99, £399, or AU $699; different configurations are available in some places, but there is only one available in the US, UK, and Australia.
In some places, the phone is less expensive than the Galaxy A52, which has a starting price of $499, £399, or AU$799; it is also significantly less expensive than the S22, which has a starting price of $799, £769, or AU$1,249 in some places. Although it's not the cheapest phone ever, it still costs less than some other options you might be considering. After a mid-March announcement, the phone went on sale in early April 2022. Depending on your carrier, it is offered SIM-free or under contract.
Additionally, it's frequently cheaper now than it was when it was first introduced. The actual cost varies, but if you search around, you might be able to reduce it by about $100 or £120. The 256GB version really costs roughly $350 on Amazon, while the 128GB model costs about $300.
As of October 2, 2020, the S20 FE had a launch price of $699. It is available in two configurations: 128GB of storage with 6GB of RAM and 8GB of RAM with 256GB of storage, though owners can expand storage by up to 1TB with a microSD card.
AT&T, T-Mobile, and Verizon all offer the Galaxy S20 FE. The Verizon variant, known as the Galaxy S20 FE 5G UW, supports the carrier's millimetre-wave 5G network, allowing for much faster speeds in cities. The Galaxy S20 FE is already available for $250 at some retailers. I've seen the Galaxy S20 FE for as little as $204 on Amazon.
Pros and Cons of the Samsung Galaxy S20 FE
Pros:
Large 120Hz display
Six colour options
Powerful triple-camera system
Stable performance
Affordable price
Cons:
Extra charge for fast charging
Optical fingerprints can be finicky.
Battery life is less than expected.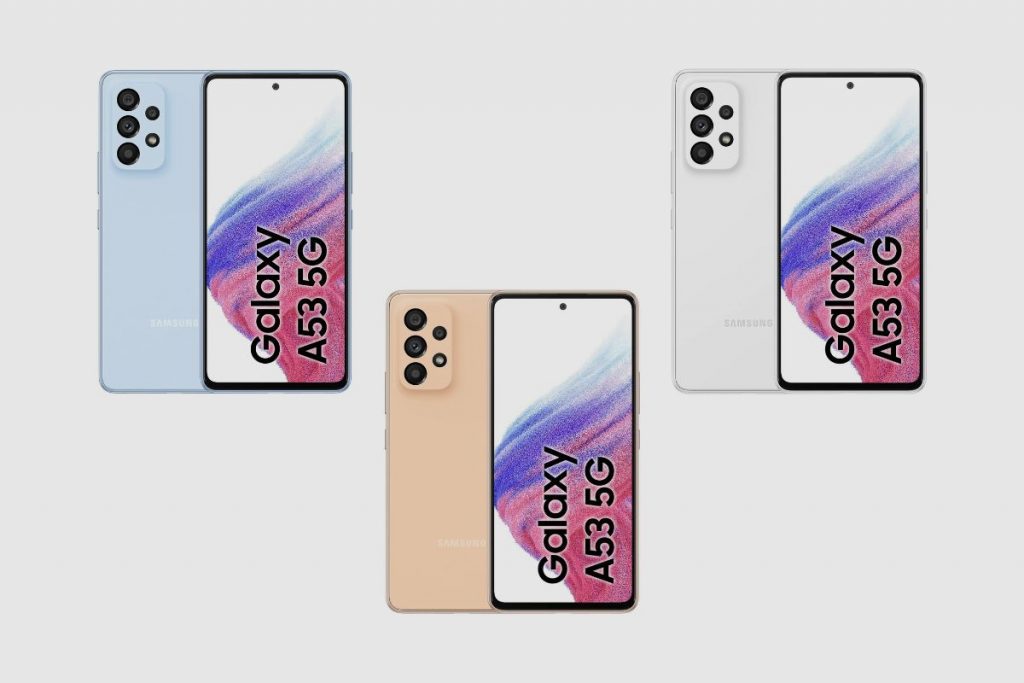 The Samsung Galaxy A53's Pros and Cons
Pros:
A good display with a refresh rate of 120Hz.
Up to 1TB of expandable storage
Excellent design and build quality
Up to 4 years of software updates
Cons:
Average performance
Macro and depth cameras are useless.
Summary
When it comes to the design and build quality of both phones, you won't really notice a difference. It'll probably be difficult for you to tell them apart, which only goes to illustrate how similar these phones appear. However, both phones still have slightly different camera systems and different processors.
Comparative Overview
Due to the Snapdragon 865 CPU, I believe the Galaxy S20 FE is a better overall choice if you're comparing these phones from a performance standpoint. In this comparison, the Galaxy S20 FE outperforms the Galaxy A53, which is powered by Exynos 1280.
The Samsung Galaxy A53 has a slightly larger battery than the Samsung Galaxy S20 FE, which gives it a slight advantage when comparing both phones. The 3.5mm headphone jack is also absent on both phones.
There is a marginal difference between the cameras, which makes picking one over the other a very difficult choice, but the 64MP main camera on the A53 is supposed to be better than the S20 FE's 12MP camera, but as we all know, more pixels doesn't necessarily translate into improved picture quality, and that is also present here with the 12MP on the S20 FE producing better photos on the whole. It also has better space zoom, and the macro and depth cameras on the S20 FE aren't just for show.
Recommendation
Making a recommendation on which phone to buy is a very simple thing, and that is because of the prices of both phones. The S20 FE retails for less than $250 on Amazon, and given its specs and quality, you'd be hard-pressed to find a phone that provides flagship-level performance for a fraction of the price.
And while it may be an old phone, it is still a solid option. Its only limitation may be the battery, which is not as good as the A53, but then again, there must be some give and take when you are buying a phone. As my friend, Tom would say, "nothing is perfect in a perfect world," but with the S20 FE, you get as close to perfect as you possibly can.
Conclusion
I feel these Fan Edition phones are a bit of a missed opportunity on Samsung's part. I don't hate the phone's design or specs. I am actually very fond of the S20 FE, but Samsung could have created a suped-up version of their S20 phones that came with a better battery, crazier colour options, a modified processor, and an improved display.
I feel that would have been a better homage to their fans. However, I can't fault the company for taking the safer and less expensive option in this case. I think the A53 has its merits, but given its price, I can't say that it is better than the S20 FE but there is still a lot to like about the phone, from its impressive battery and display to its efficient chip. The A53 is a solid phone, but it lost this race by the slightest of margins but a loss is a loss, and I have no doubt that the A53 will still be a solid phone for a lot of buyers. I'd like to thank you for taking the time to read this article. I hope you enjoyed it as much as I did writing it. If you have any questions, please leave them in the comments section below.
FAQs – Samsung Galaxy S20 FE vs Samsung Galaxy A53 5G
Q: Is the Samsung A53 a worthwhile option?
A: For many years to come, the Galaxy A53 is expected to be a mid-range workhorse. It's a terrific device for folks who don't want to spend a fortune but still need a phone that can do it all because long-lasting software updates are promised, a screen that looks the part and a battery that can last the distance.
Q: Is the S20 FE superior to the A53?
A: This is a difficult decision to make, but given its lower price, better camera, and faster processor, the S20 FE is the clear winner.
Q: Is the Samsung S20 Fe still a good phone?
A: The S20 FE has excellent processing power but costs hundreds of dollars less than flagship phones. It offers much of the flagship experience at a reasonable mid-range price and is still worth considering despite being on the market for nearly two years.
Q: Is the S20 FE 5G worth purchasing in 2022?
A: Is the Samsung Galaxy S20 FE a good buy in 2022? Despite being a year-old Samsung flagship smartphone, the Galaxy S20 FE 5G is still worth purchasing at this low price.
Q: Why is my S20 FE running so slowly?
A: In most cases, there are far too many applications running, which means that the phone has run out of memory.
Q: Should I move up from the S20 FE?
A: If you're upgrading from the Exynos 990 version of the Galaxy S20 FE, the Galaxy S21 FE may be a good choice because it offers faster performance, 5G connectivity, and more extended software update support.
Q: Is the Samsung S20 FE 5G superior to the S21?
A: The Galaxy S21, of course, outperforms the Galaxy S20 FE with an even newer system-on-chip, Qualcomm's Snapdragon 888. This, along with the 8GB of RAM included by Samsung, contributes to the S21's Geekbench 5 multicore score of 3,302. These results outperform the Galaxy S20 FE's 2,928.
Q: How long will S20 FE be supported?
A: Samsung has promised three major updates for the Galaxy S20 FE. Since it debuted with Android 10 in 2020, Android 13 is almost certainly the device's final major Android release. It had a successful run, and it will continue to receive security updates for the foreseeable future.
Image Gallery – Samsung Galaxy S20 FE vs Samsung Galaxy A53 5G: Which is Better?