Samsung and Apple have suffocated the market with their extremely high-priced and high-grade smartphones. The Galaxy and iPhones of this world have taken the flagship phone game to a completely different level, and sometimes it feels like they're playing in an entirely different ballpark than the rest.
However, not everyone can afford to shell out upwards of $1000 to get a new flagship phone, and not everyone wants to spend $1000 on a phone for which they won't be able to utilise all of its features. Maybe you fall into the category of people looking for a second phone to pair with their flagship and are not willing to fork over another $1000 for what is essentially your work phone.
You could even be a parent trying to get a smartphone for your kid so that they can keep in touch with you and also connect with their friends. You're not going to suddenly give them a $1000 phone for their first smartphone.
All I'm saying is that there are a variety of reasons why we all get phones, and not everyone wants or needs a flagship phone. That is why I'm putting together a list of smartphones for under $500 that can suit a variety of budgets and needs.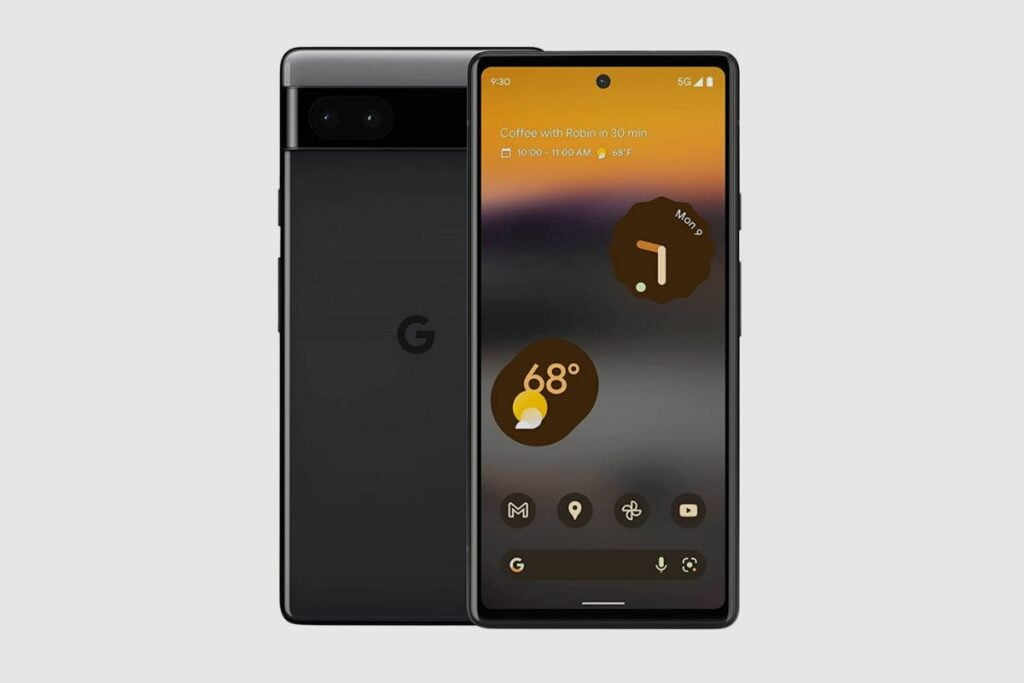 1. Google Pixel 6a
Coming in at number 1, it's the Google Pixel 6a and my pick for the best smartphone under $500. Assuming you can get beyond its lacklustre battery life, you might agree with me. The cameras, which always stand out on Google's inexpensive handsets, deserve credit. The Pixel 6a, like its predecessors, uses computational photography to produce some of the best shots in this price range; its images can even compete with those taken by much more costly phones. Additionally, the Pixel 6a supports a night mode, unlike the iPhone SE, which is its main rival in the field of inexpensive photography phones.
The Pixel 6a is powered by a Tensor chipset as well. The Google Pixel 6 flagships, which start at $150 more than the Pixel 6a, contain the same chipset. As a result, the Pixel 6a can perform the same AI-powered tricks as Google's flagship phone, such as the on-device translation feature and the Magic Eraser tool for photo editing. This is a solid choice of the phone to go for if you are in the market for something with an impressive camera system and quality features.
Amazon's current price is $420.
Specs
| | |
| --- | --- |
| Screen size: | 6.1 inches |
| Android version: | 12 |
| Processor: | Tensor |
| Cameras: | 12.2MP main, 12MP ultrawide (Rear);8MP (Front) |
| RAM/Storage: | 8GB/128GB |
| Battery | 4,410mAh |
Pros:
The top cameras for a cheap phone
Tensor chip powers innovative experiences
Bright Display
Cons:
Limited Battery Life
Clearly inexpensive materials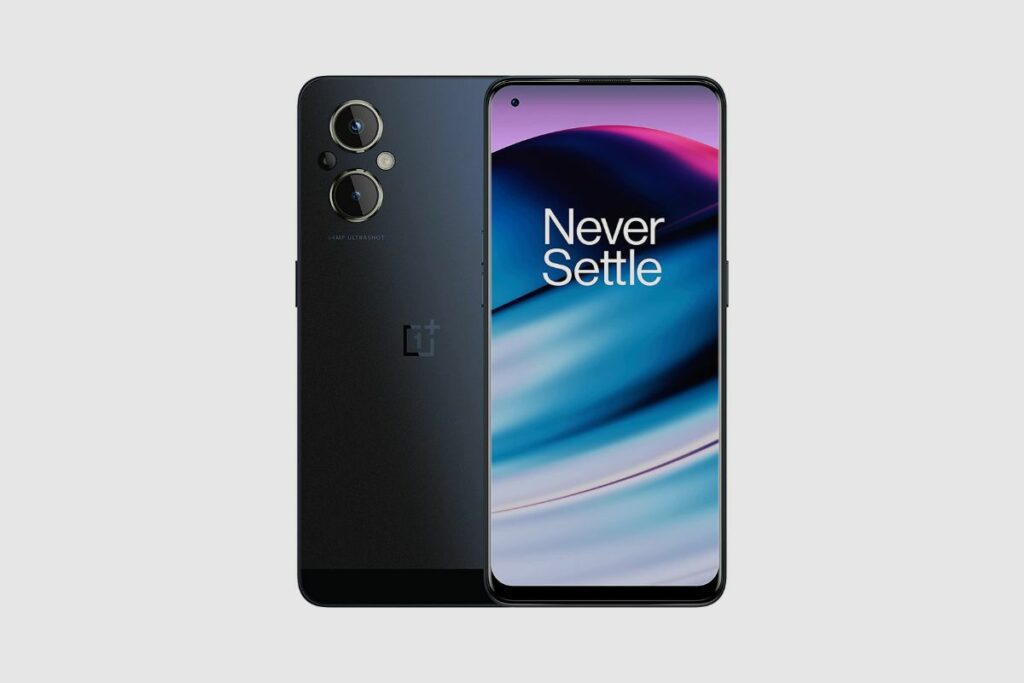 2. The OnePlus Nord N20 5G
Another good budget phone, comes in second place. This one has to take the title of the best smartphone under $300 for me. Don't just take my word for it; the phone comes packed with some incredible features, like; an impressive AMOLED display, despite being fixed at 60Hz. Additionally, there is an in-display fingerprint sensor, which is unusual for a phone this affordable, and it also comes with quality 5G support.
The cameras are somewhat lacklustre, but you can't expect too much for $229. Nevertheless, you do have 33W fast charging, which is faster than even some of the top flagships like the Galaxy S22 Ultra and iPhone 13 Pro Max. That is significant. Although there are undoubtedly better phones available for less than $500, if $300 is your budget, the Nord N20 should be your first choice.
Current Price on Amazon; $229
Specs
| | |
| --- | --- |
| Display | 6.43-inch AMOLED (2400 x 1080) |
| Android version: | 12 |
| Processor: | Snapdragon 695 |
| Cameras: Rear | 64MP (f/1.8) main, 2MP (f/2.4) monochrome, 2MP (f/2.4) macro |
| Cameras: Front | 16MP (f/2.4) |
| RAM/Storage: | 6GB/128GB |
| Battery | 4500mAh |
Pros:
Lovely design
Excellent value for the money
Long-lasting battery
A nice display
Cons: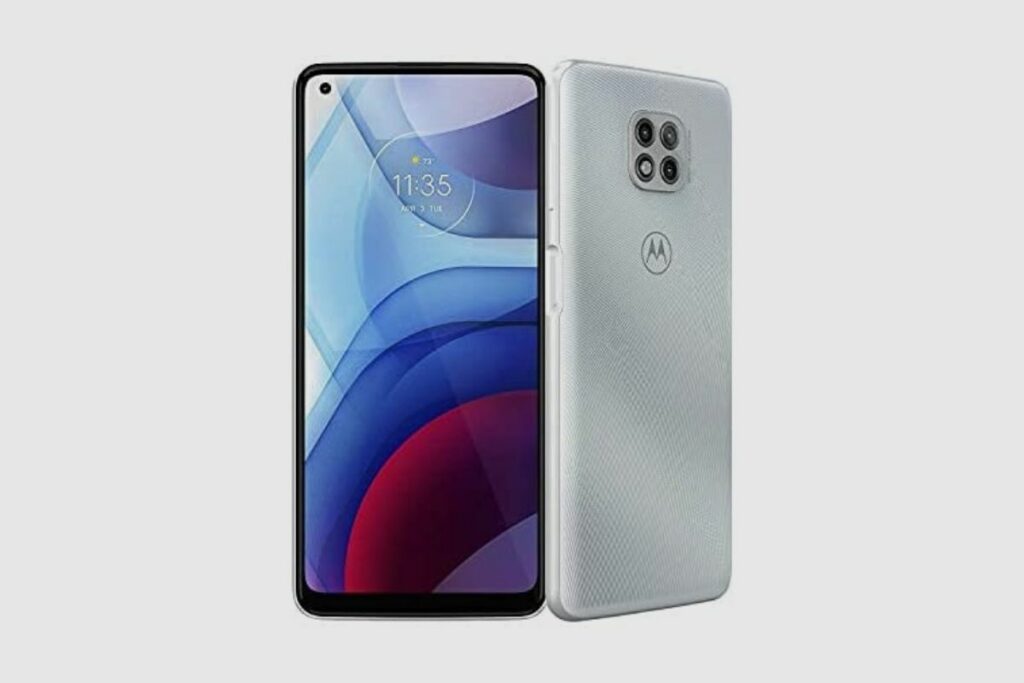 3. The Motorola Moto G Power
With a runtime of 14 hours and 4 minutes, the new Moto G Power outperforms them all. When you consider that the Moto G Power debuted for less than $250, that is among the best phone battery life I've ever seen. Since the phone has been available for some time, the price has decreased even further, especially if you choose the model with less RAM and storage.
This phone isn't just on MY list of the best inexpensive phones because of its long-lasting battery, though. The Moto G Power has a huge 6.6-inch full HD display, decent cameras with triple lenses—a 48 MP primary camera, a 2MP macro lens, and a 2MP depth sensor—and is reasonably priced.
A more recent variant, the Moto G Power 2022, has a longer battery life. But based on my tests, I discovered that its processor is less competent than the one driving the 2021 model. Even with the improved specs in the 2022 edition, the older model is just a better deal.
Current Price on Amazon; $109
Specs
| | |
| --- | --- |
| Display | 6.6 inches (1600 x 720) |
| Processor: | Snapdragon 662 |
| Cameras: Rear | 16MP wide (ƒ/1.7); 8MP ultrawide (ƒ/2.2); 2MP macro (ƒ/2.2) |
| Cameras: Front | 16MP (ƒ/2.0) |
| RAM/Storage: | 4GB or 3GB/ 32GB or 64GB |
| Battery | 5000mAh |
Pros:
Extended battery life
Low-cost
Beautiful design
Cons:
One Android update
Uninspiring Display
4. The Xiaomi Redmi Note 11
In what is going to be the first of a few Xiaomi phones on this list and the Xiaomi Redmi Note 11 is far better than it has any right to be for a phone this cheap, and with upgrades all around, it's a more enticing option than ever before.
Yes, the Xiaomi Redmi Note 11 is the phone I'd recommend above the most budget-friendly options on the market. Xiaomi's latest budget handset is powered by a surprisingly fast Snapdragon 680 processor, which produced speeds that easily matched handsets twice the price in our tests. Its triple camera array, which includes a massive 50MP sensor, is also impressive for the price, as is the large 6.43in FHD+ AMOLED screen with a 90Hz refresh rate.
These kinds of high-level specs might be expected in a flagship phone, so it's a real treat to see them in a handset that costs a fraction of the price. The Xiaomi Redmi Note 11 is the epitome of a low-cost smartphone, laying the groundwork for future low-cost handsets. You can't get much better at this price.
Current price on Amazon: $180
Specs
| | |
| --- | --- |
| Display | 6.43in FHD+ AMOLED |
| Processor: | Octa-core 2.4GHz Qualcomm Snapdragon 680 |
| Cameras: Rear | 50MP, 8MP (wide), 2MP (macro), 2MP |
| Camera; Front | 13MP, f/2.4, |
| RAM/Storage: | 128GB or 256GB; 4GB |
| Battery | 5020mAh |
Pros:
Solid Battery Life
Solid Camera
Impressive Specs
Cons: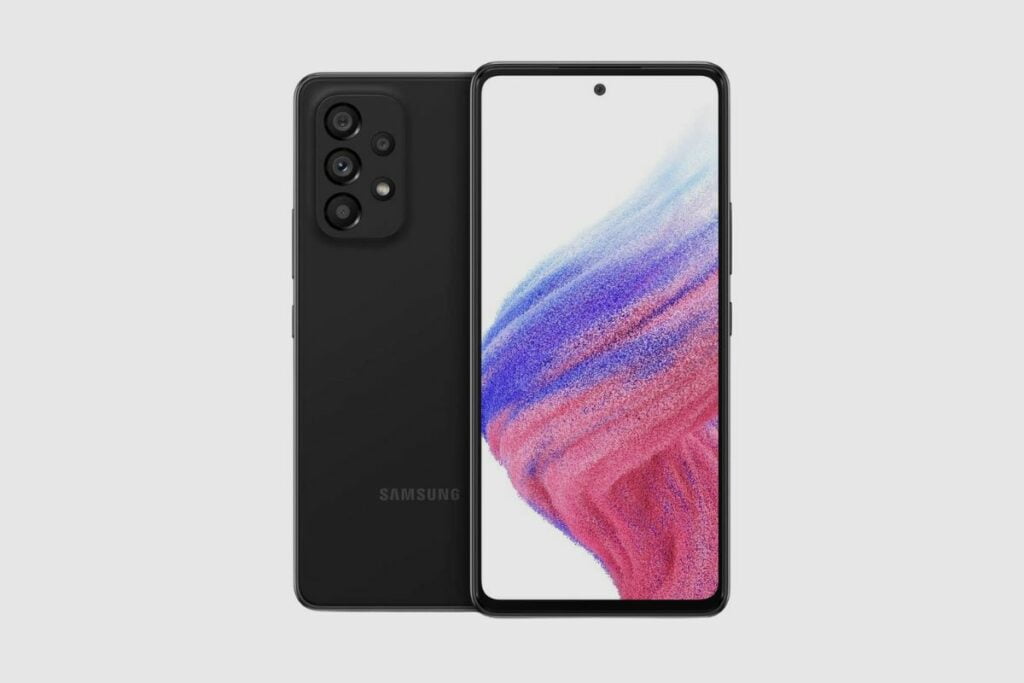 5. The Samsung Galaxy A53 5G
This is the only Samsung phone on this list, and yes, I know how it looks, including a Samsung phone to this list but hear me out first. At $349, this is an excellent handset that does almost everything well enough. It has a nice 6.5-inch AMOLED display with a refresh rate of 120Hz.
Naturally, the cameras could be improved, especially in light of the Pixel 5a. However, if you don't mind Samsung's signature oversaturated look, they'll suffice. There is nothing wrong with this phone objectively.
It is a feature-rich device that offers excellent value for money, as has been the case with previous A50 series phones. This phone offers more than enough to satisfy anyone, thanks to its decent design, AMOLED 120Hz display, above-average camera setup, and the familiar Samsung Android experience with multiple years of software updates.
Current price on Amazon; $349
Specs
| | |
| --- | --- |
| Display | 6.5-inch AMOLED (2400 x 1080) |
| Processor: | Exynos 1280 |
| Cameras: Rear | 64MP main (f/1.8), 12MP ultrawide (f/2.2), 5MP macro (f/2.4), 5MP depth (f/2.4) |
| Camera: Front | 32MP (f/2.2) |
| RAM/Storage: | 6GB/128GB expandable |
| Battery | 5000mAh |
Pros:
A good display with a refresh rate of 120Hz
Up to 1TB of expandable storage
Nice construction and design
Outstanding software support
Cons:
Performance could be better. 
Related to read: Samsung Galaxy A53 5G Review.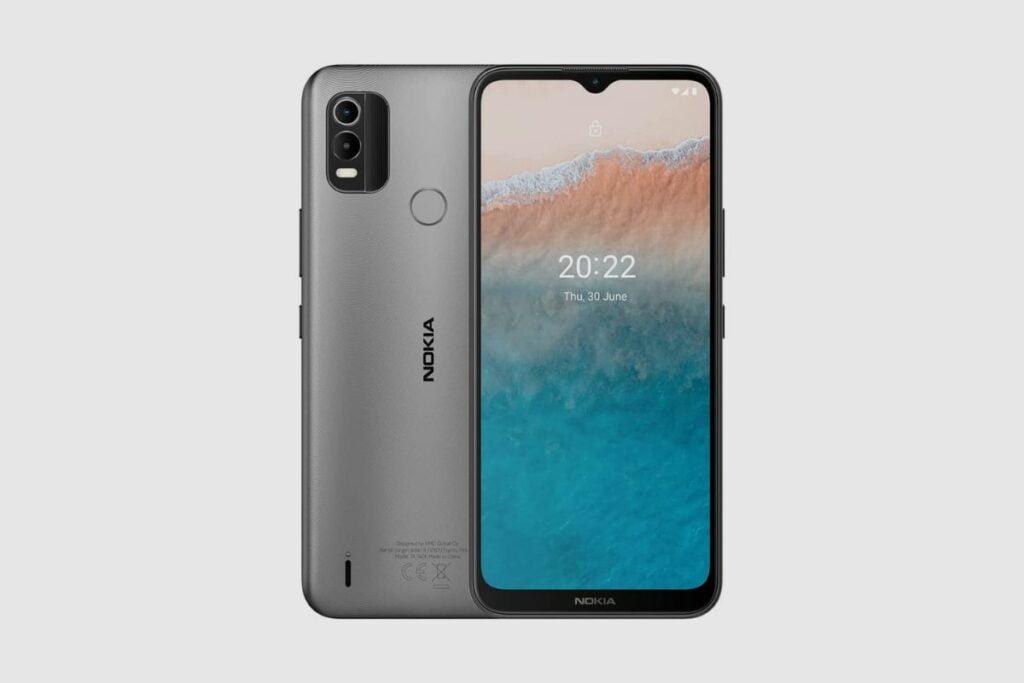 6. Nokia C21 Plus
The Nokia C21 Plus outperforms all expectations for such a low-cost phone. Despite the relatively poor hardware (it only has 3GB of RAM and 32GB of storage), it performs admirably and has a bright IPS display with a camera that isn't half bad for the price.
Its sturdy construction materials and compact design should help it stand the test of time, and the battery life lasted long enough in our tests. It may be lacking in raw processing speeds, and there are far better alternatives if your purchasing budget extends beyond $124, but the Nokia C21 Plus is the undisputed champion when it comes to sheer affordability.
Current price on Amazon: $124
Specs
| | |
| --- | --- |
| Display | 6.5″ HD+ display. |
| Android Version | Android 11Go |
| Processor: | Quad-core 1.6GHz |
| Cameras: Rear | 13mp dual camera |
| RAM/Storage: | 3GB/32GB |
| Battery | 4000mAh |
Pros:
Very Cheap
Impressive Battery life
Impressive performance
Cons:
Poor camera setup
Very basic design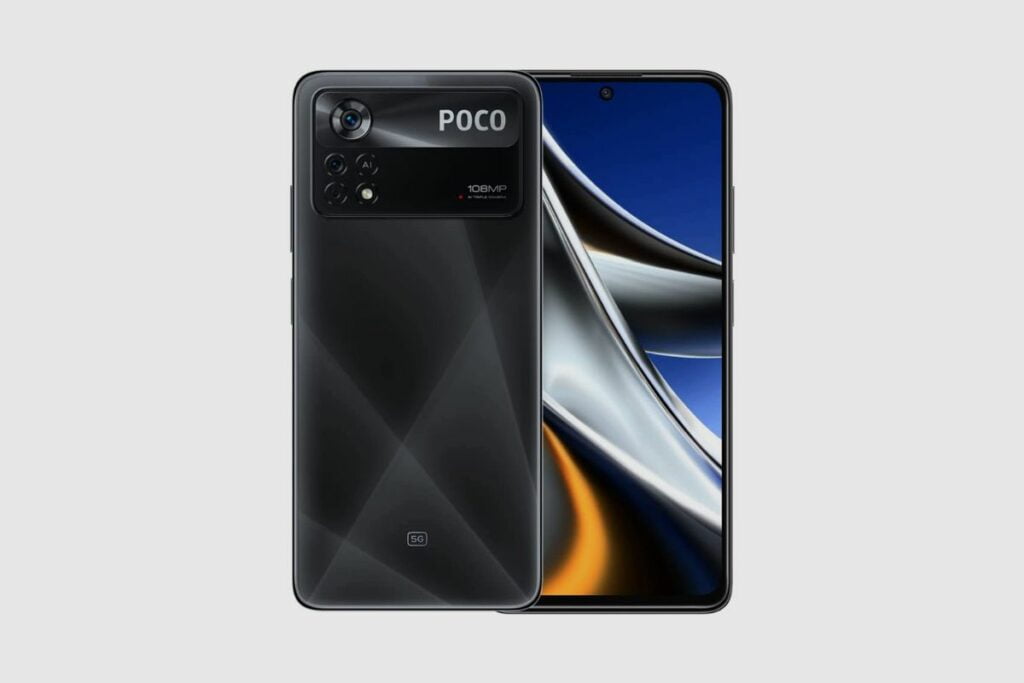 7. Xiaomi Poco X4 Pro 5G
The Xiaomi Poco X4 Pro 5G is another incredibly affordable Xiaomi device. The Poco X4 Pro delivers amazing value for money, especially if you reside in a 5G area, with specifications more in line with smartphones that cost double as much.
You can obtain a smartphone with a surprisingly quick Qualcomm Snapdragon 695 CPU, a big 120HZ Full HD display, and a ton of internal storage for a reasonable price. Its 108MP camera, which is essentially unheard of in phones at this budget, and its lightning-quick 67W fast charging are both significant pluses. There isn't much else you would want at this price, even without the fact that this is one of the more affordable 5G-capable phones.
Current Price on Amazon: $325
Specs
| | |
| --- | --- |
| Display | 6.67″ FHD+ AMOLED DotDisplay2400x1080 FHD+ |
| Processor: | Qualcomm Kryo 660, Octa-core,up to 2.2HzGPU: Qualcomm Adreno 619 |
| Cameras: Rear | 108MP main camera f/1.90.7μm, 9-in-1 binning into one large 2.1μm pixel 8MP ultra-wide cameraFOV 118°f/2.2 2MP macro camera f/2.4 |
| Camera; Front | 16MP front camera |
| RAM/Storage: | 256GB + 8GB |
| Battery | 5000mAh |
Pros:
Impressive camera setup
Beautiful design
Amazing battery life
Solid processor
Cons
The 5G is a bit weak in some places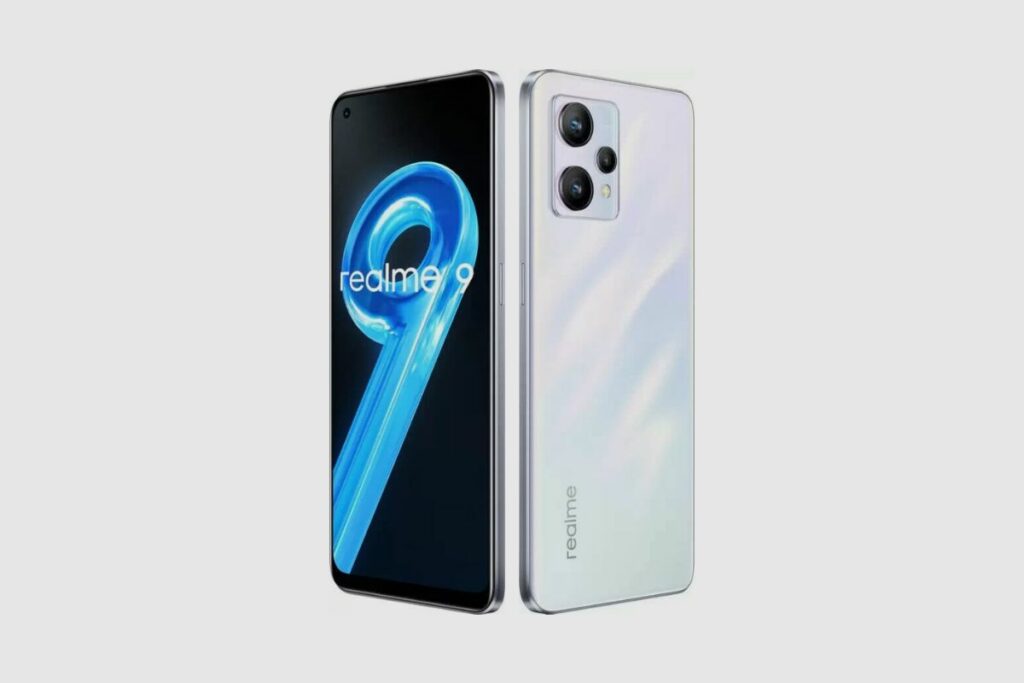 8. Realme 9 4G
Outside of Asia, the Realme brand may still be a little obscure, but it is steadily building a reputation for offering premium smartphones at competitive costs. The Realme 9 4G, the company's most recent offering, maintains this trend with opulent internals, a gorgeous design, and a fantastic set of cameras for not a lot of money.
One such feature is the Super AMOLED display of the Realme 9 4G, which has much greater colour fidelity than you would anticipate at this pricing. Not to mention that it has a 90 Hz panel, which makes it possible to surf through social media and play games at fast frame rates. In our tests, the Qualcomm Snapdragon 680 also demonstrated its speed, and the primary 108 MP camera competed favourably with devices costing twice as much.
The Realme 9 4G's battery life, however, is what really stands out. The Realme 9 4G performed third best among all smartphones in my video rundown test, lasting an astounding 28 hours and 17 minutes before requiring a recharge. The Realme 9 4G is a no-brainer if you don't care about 5G connectivity and you're looking for a cheap phone that not only looks the part but also performs the role.
Current Price on Amazon; $300
Specs
| | |
| --- | --- |
| Display | 90Hz Super AMOLED Display Screen size: 6.4″(16.3cm) Resolution: FHD+ |
| Processor: | Snapdragon 680 |
| Cameras: | 108MP AI Triple Camera 108MP ProLight Camera Samsung HM6 Sensor f/1.75 aperture 6P Lens 1/1.67-inch large size, 9-in-1 output 1.92um Primary |
| RAM/Storage: | 128GB+8GB |
| Battery | 5000mAh |
Pros:
Impressive build and design
Super battery life
Impressive Performance
Cons: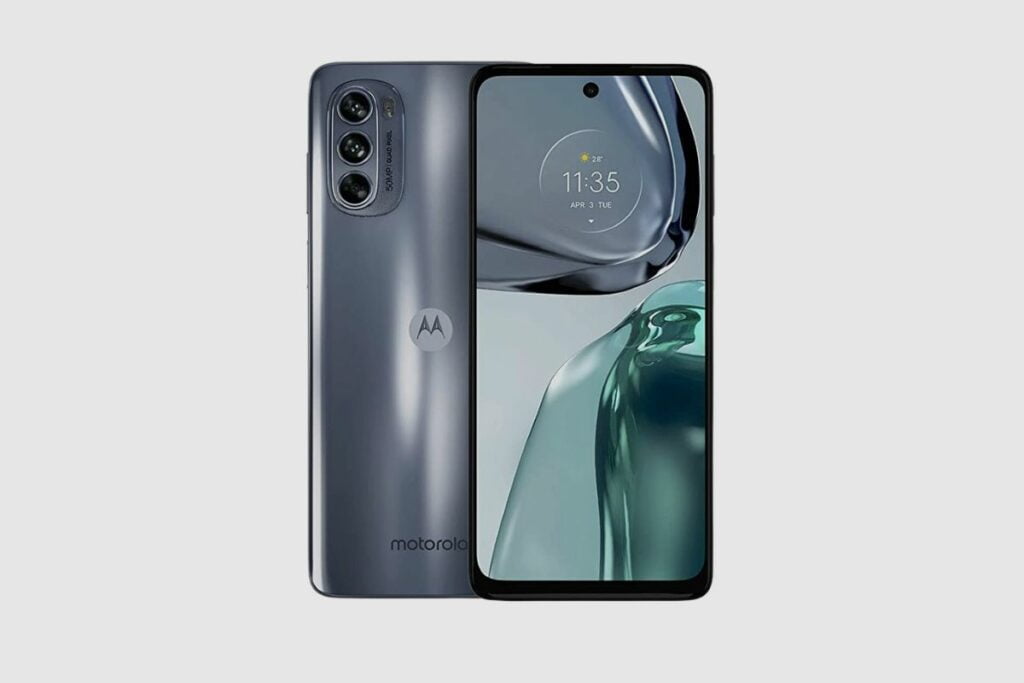 9. Motorola Moto G62 5G
Motorola keeps improving its low-cost phone lineup. The Motorola Moto G62 is the company's best-value smartphone to date, taking everything that made the Moto G50 such a bargain and improving upon the formula.
The Moto G50's display and inconvenient placement of the fingerprint sensor were two of my top complaints, but both of those issues have been addressed here. Although the screen is still an IPS panel, the resolution has been increased to a more tolerable 2,400 x 1,080, and a smooth 120Hz refresh rate has been added. The triple camera array on the back has undergone some tiny but welcome changes, and the fingerprint sensor has been relocated to be much easier to access.
Even while the battery life has decreased slightly, a score of more than 21 hours is still impressive and should comfortably last you through the second day of use. The Moto G62 emerges as an amazing low-cost option when you combine this with the best performance you can get from a $200 smartphone.
Current Price on Amazon; $193
Specs
| | |
| --- | --- |
| Display | 6.5 inches, IPS LCD, 1080 x 2400 pixels |
| Processor: | Octa-core 2.2GHz Qualcomm Snapdragon 480 Plus |
| Cameras: | 50MP, 8MP (ultrawide), 2MP (macro), Front, 16 MP, f/2.2, (wide), 1.0µm |
| RAM/Storage: | 128GB + 4GB |
| Battery | 5000mAh |
Pros:
Impressive Performance
Solid design
Best value for money
Solid camera system
5G is available
Cons:
Lacklustre display
Awkward fingerprint placement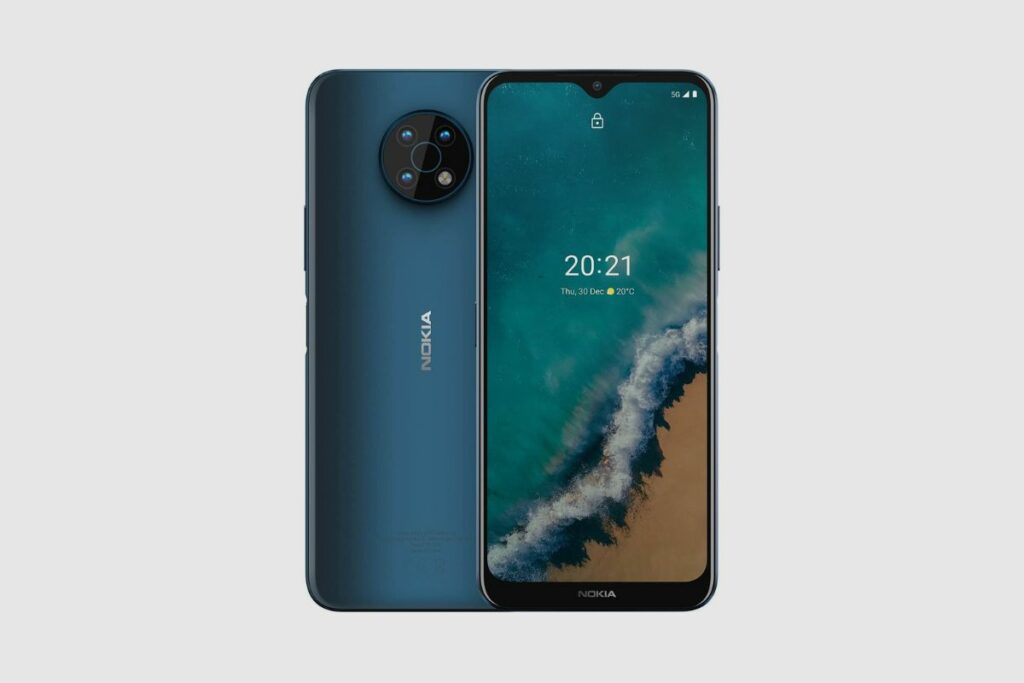 10. Nokia G50
If you reside in a 5G-covered location and want to get the most out of the brand-new mobile network without paying a lot of money, the Nokia G50 is one of the least expensive 5G handsets I've seen. The Nokia G50 is a phone with several benefits, which is helpful.
The Nokia G50 is a bit of a beauty, boasting a decently sized screen and an impressive design for the price. The fact that its competitors perform similarly to it and that the cameras lack much creativity is the only reason it isn't far higher on this list. However, if you can get past these comparatively small flaws, 5G offers considerably greater value for your money.
Current price on Amazon: $199
Specs
| | |
| --- | --- |
| Display | 6.82in 1,560 x 720 |
| Processor: | Octa-core 2GHz Qualcomm Snapdragon 480 |
| Cameras: | 48MP camera setup with AI and video selfie stabilisation |
| RAM/Storage: | 4/128GB |
| Battery | 5000mAh |
Pros:
Stunning Design
Impressive performance
Solid Battery Life
5G certified
Cons:
The camera system lacks creativity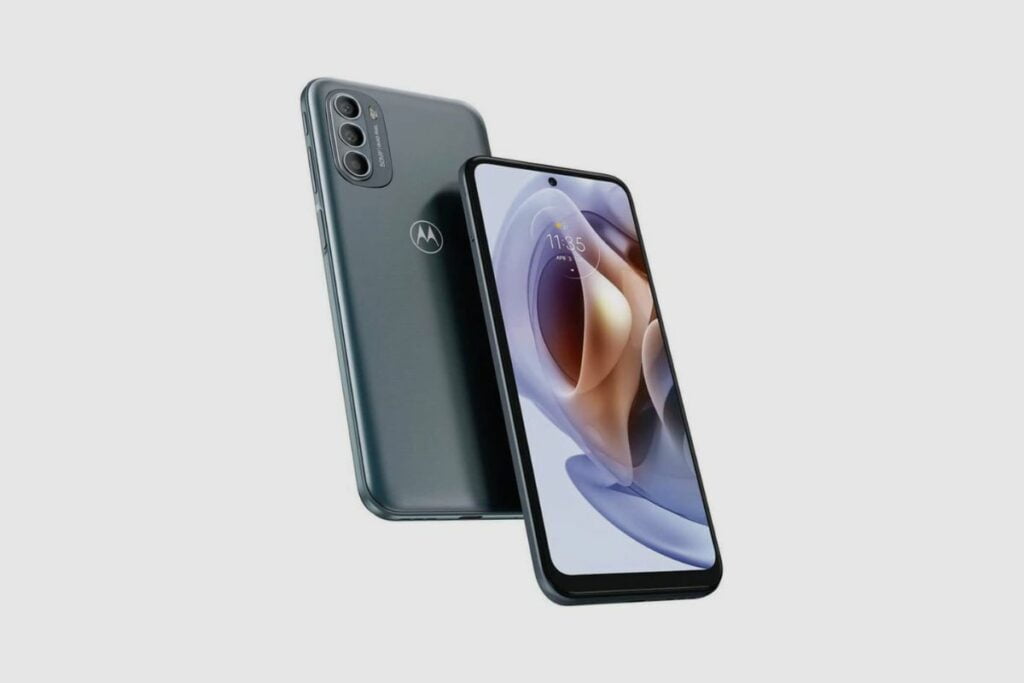 11. Motorola Moto G31
If battery life is your primary priority when purchasing a smartphone, the Moto G31 is a terrific choice. The Moto G31's endurance is actually impressive, lasting almost 24 hours in my continuous video rundown test thanks to its remarkably energy-efficient MediaTek chipset and sizable 5,000mAh battery.
However, you also receive a ton more for your (relatively) small investment. A massive 6.4in AMOLED display is a significant boost in terms of brightness and colour accuracy. At the moment, finding a screen this nice for a phone this cheap is practically unheard of. If you want your phone to be fully free of bloatware applications, the clean installation of Android is also a huge plus.
The Moto G31's main significant drawbacks are that it doesn't support 5G; instead, you need to purchase the Moto G50, which is mentioned above, and its video quality could be a little better. However, if you don't mind either of these drawbacks, the Moto G31 is a fantastic option and is yet another outstandingly affordable effort from Motorola.
Current price on Amazon: $157
Specs
| | |
| --- | --- |
| Display | 6.4 inches, AMOLED, 1080 x 2400 pixels |
| Processor: | Octa-core 2GHz MediaTek Helio G85 |
| Cameras: | 50MP, 8MP (wide), 2MP (macro) |
| RAM/Storage: | 128GB Storage, 4GB RAM, microSDXC (uses shared SIM slot) |
| Battery | 5000mAh |
Pros:
Provides good value for money
Impressive design
Solid battery life
Cons:
No 5G options
The video capture leaves much to be desired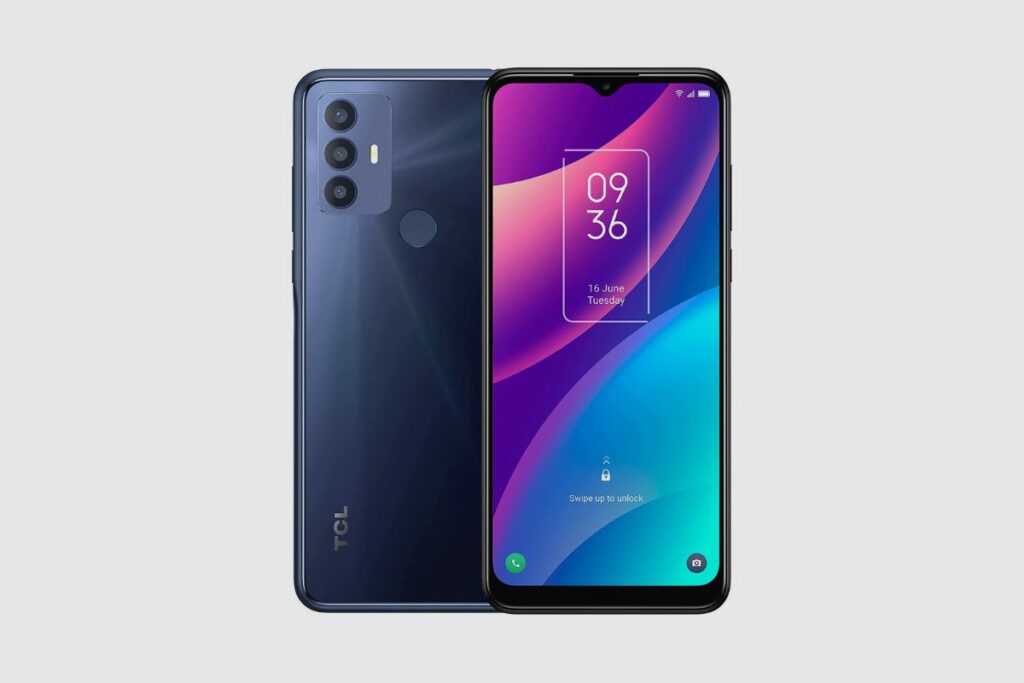 12. TCL 30 SE 5G
Consider the TCL 30 SE 5G if you want a durable 5G phone that can benefit from the carrier's fastest speeds. This device is another illustration of a 5G phone that won't break the bank because you can purchase it for under $150.
You receive a large, spacious display with true colours, which is typical of TCL phones. Although the phone's Snapdragon 480 5G silicon doesn't exactly deliver lightning-fast performance, you make that concession for a less expensive model. The phone's battery life, which I discovered during my investigation into it, reached 11 hours and 46 minutes, will please you.
If you prefer another wireless provider, the TCL 30 V 5G isn't an option for you, but if you're committed to Verizon and don't mind purchasing the device directly from the carrier(opens in new tab), this is a good deal.
Current price on Amazon; $118
Specs
| | |
| --- | --- |
| Display | 6.52″ HD+ display: |
| Processor: | Snapdragon 480 5G |
| Cameras: | 50MP main, 5MP ultrawide, 2MP macro (Rear); 16MP (Front) |
| RAM/Storage: | 4GB/128GB |
| Battery | 5000mAh |
Pros:
Extraordinary battery life
Large display
Able to work with Verizon's quick C-Band 5G
Cons:
Only available from Verizon
Poor performance despite the cost
Conclusion
The best cheap phones may not have all the high-end features found on flagship models, but they still have a lot of power. The most inexpensive phones provide effective cameras, large enough displays for watching videos and playing games, and enough battery life to last you the majority of the day.
These features are ideal for those on a tight budget. And low-cost phones now come with a 5G connection as standard. When selecting a phone in this price category, you will need to make some trade-offs because you won't always get the most potent processors, 120Hz displays, or adaptable zoom cameras. But all together, you'll be delighted by what the greatest low-cost phones offer. I hope you found this article informative, and I hope you enjoyed reading it as much as I enjoyed writing it.
FAQs – 12 Best Smartphones Under $500
Q: Should I get a SIM-free or a contract phone?
A: Budget smartphones start at around $100, which makes them more affordable to purchase outright than other cell phones. Therefore, if you have the money, we advise purchasing one SIM-free. Then, when it's time for an update, you can sell your phone and discover the best SIM-only deal from any network. If you don't have the money, you'll have to buy a phone on a contract, but these are usually not the best deals for cheap phones because you end up spending considerably more after the contract expires.
Q: What mobile operating system do I need?
A: There aren't many options for mobile operating systems with inexpensive phones. With one exception, every low-cost smartphone runs Android, Google's operating system. But rest assured: Whether you're new to mobile devices or a seasoned user, Android is simple to use. Just make sure what version of Android is installed on the phone, as older versions may no longer receive regular security upgrades and may be missing key functionality. If you prefer iOS, you only have one option. Apple's iPhone 8 is starting to show its age, but it's still available and an excellent budget Apple device.
Q: What qualities should a smartphone display have?
A: Even while flagship phones have the greatest, largest, and highest-resolution screens, there are still affordable smartphones with excellent displays. Cheap phones typically feature screens with a resolution of 720p minimum, although some marginally more expensive options have Full HD (1,080p) resolution displays for clearer viewing. The vast majority of the low-cost cell phones I recommend use LCD panel technology, which is more than adequate given the price. AMOLED displays, which offer even greater colours and a deeper black level, are starting to appear at the lower end of the scale, too.
Q: How much storage do I need?
A: It's remarkable how much space apps, games, and photos can take up on the phone. You should seek phones with at least 32GB of internal storage and a microSD card slot so you can easily add more space when your internal storage finally runs out of room.