Android phones have always had outstanding battery life, and while they use to be behind Apple's iPhones in terms of camera quality, the release of the Samsung Galaxy S7 did change the game in a major way back then. Ever since then, Android phones have been keeping up with Apple's iPhone in the competitive phone camera space.
It is easy to compare iPhones based on their camera systems; the iPhone 14 has a better camera system than the 13, the 13 is better than the 12, and so on. Unfortunately, it is not as straightforward when it comes to the Android market, as there are many different producers. Samsung Galaxy S22 Ultra may have an incredible camera system, but the Google Pixel 7 Pro might perform even better.
That's why I've put together this list of 15 Android phones with the best camera and battery life, so you can make an informed decision when you shop for a new phone!
In this article, I'll be highlighting some of the top 15 Android phones with the best camera and battery life that will blow your mind.
So let's just jump into it.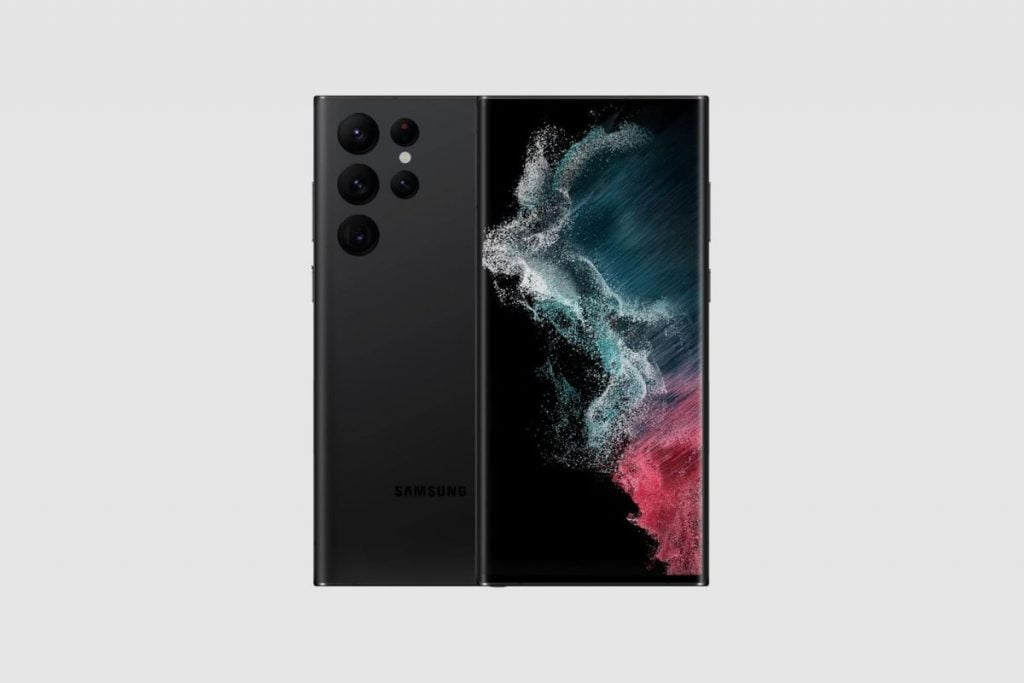 1. The Samsung Galaxy S22 Ultra
The Samsung Galaxy S22 Ultra is what happens when you create a phone that is so good all around that it has no flaws. We all know what we're getting with a Samsung flagship phone or any flagship smartphone at this point. The Samsung Galaxy S22 Ultra resembles the model from last year, but it's a little smaller, squared off, and has a glass back instead of plastic. However, it now includes an S Pen and a 5000 mAh battery.
The Galaxy S22 Ultra boasts a Super Clear Glass lens for recording nighttime movies without flares, a bigger 2.4um pixel sensor for collecting more light and data, and other advanced features. Additionally, you receive a 12MP ultrawide lens and two 10MP telephoto sensors that work together to provide a combined 10x optical zoom and 100x spatial zoom.
The Samsung Galaxy S22 Ultra has a sizable 5,000 mAh battery that, according to Samsung, may last more than a day under normal use. After undergoing some battery tests, which entailed prolonged web browsing over 5G with a screen brightness of 150 nits.
When using T-Network Mobile and the 60Hz mode, the S22 Ultra currently has a battery life of 10 hours and 18 minutes. I think it's a fair trade for incredible camera performance concerning less battery power, but you may not feel the same way about lower battery life for improved picture quality. You must also remember that there will always be a level of give and take with phones.
Current price on Amazon: $984
Specs
Display
6.8-inch Dynamic AMOLED (3088 x 1440)
Camera
Rear Camera: 108 MP (f/2.2) main, 12 MP (f/2.2) ultrawide, 10 MP (f/2.4) 10x telephoto, 10MP (f/2.4) 3x telephoto Front camera: 40MP (f/2.2)
Battery
5000mAh
Processor
Snapdragon 8 Gen 1 (US), Exynos 2200 (UK)
RAM/Storage;
8GB, 12GB
128GB, 256GB, 512GB, 1TB
Pros:
Faster S Pen integrated
Extreme brightness
Cameras perform better in low light.
Sleek style
Charges 45W more quickly
Cons:
Pricey
Less RAM than the previous model
Less battery life than the S21 Ultra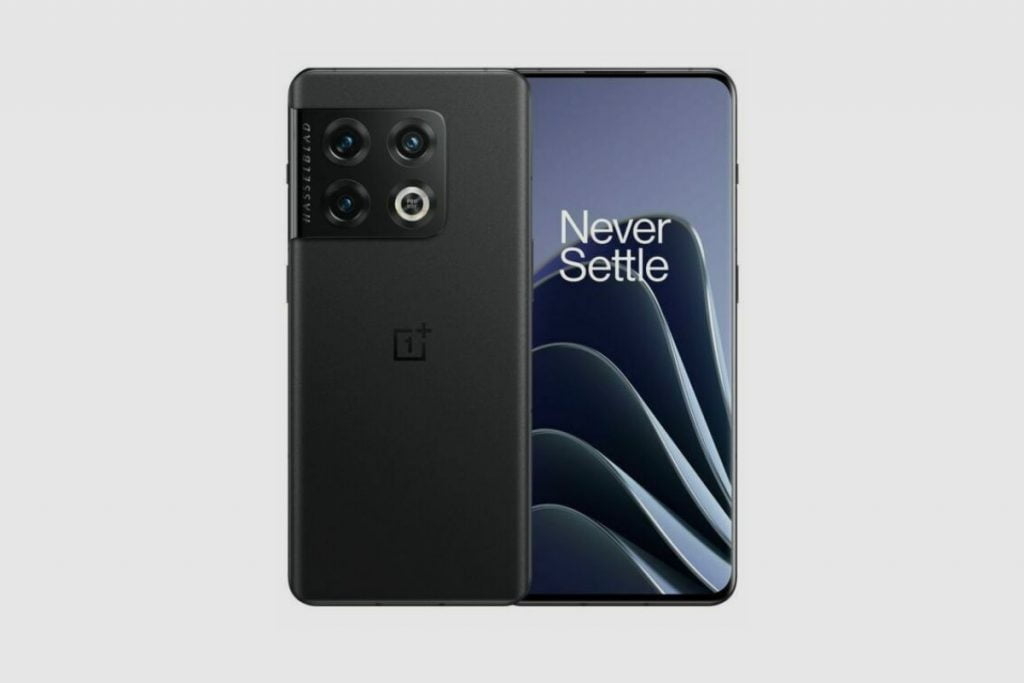 2. The OnePlus 10 Pro
The OnePlus 10 Pro undoubtedly competes with the Samsung Galaxy S22 Ultra thanks to its enhanced cameras, brilliant display, and elegant design. Since OnePlus hasn't been able to match Samsung's new update policy and the OnePlus 10 Pro doesn't have the S22 Ultra's productivity potential, it's difficult for me to determine which phone is better.
But in almost every other respect, the OnePlus 10 Pro is on par with the Galaxy S22 Ultra and costs hundreds less. This phone is less expensive ($869 vs. $1,199) than the S22 Ultra. The Pixel 6 Pro is the second big problem; it costs the same as the OnePlus 10 Pro at $899 and has superior cameras.
This year, cameras are the big story, and OnePlus certainly delivered. In a nutshell, the OnePlus 10 Pro is the company's best photography phone to date. The phone's 48MP main camera produces images that are nearly as good as those from devices like the Galaxy S22 Ultra, Pixel 6 Pro, and iPhone 13 Pro Max. A 150-degree field of vision is possible with the 50 MP ultra-wide camera or 100 degrees with very little edge distortion.
If I had to criticise anything about the OnePlus 10 Pro, it would be that the telephoto sensor is just 8 MP, as opposed to the dual 10 MP cameras on the Galaxy S22 Ultra. The iPhone 13 Pro Max and Pixel 6 Pro have 48 MP and 12 MP telephoto lenses, respectively. Megapixel count isn't everything, but as we'll see, OnePlus is at a disadvantage. The OnePlus 10 Pro has a 32 MP selfie camera on the front. On the whole, the camera system on the OnePlus 10 Pro is awe-inspiring, and it's hard to make a case that the team at OnePlus hasn't outdone themselves with this one.
In our battery rundown tests, the OnePlus 10 Pro easily defeated the Galaxy S22 Ultra despite having the same 5,000 mAh battery and Snapdragon 8-Gen 1 CPU. In this test, we anticipate that modern smartphones will last at least 10 hours, which the OnePlus 10 Pro comfortably surpasses. It almost matches the amazing outcome of the iPhone 13 Pro in its 120 Hz setting, which is saying a lot.
Current Price on Amazon: $568 for the 8GB/128GB and $869 for the 12GB/256GB
Specs
Display
6.7-inch AMOLED (3216 x 1440)
Camera
Rear cameras: 48 MP (f/1.8) main, 50 MP (f/2.2) ultrawide, 8 MP (f/2.4) 3.3x telephotoFront camera: 32MP (f/2.2)
Battery
5000mAh
Processor
Snapdragon 8 Gen 1 (US), Exynos 2200 (UK)
RAM/Storage;
8GB, 12GB
128GB, 256GB
Pros:
Fantastic battery life
Lovely new design
OxygenOS 12 is pleasant.
Current best OnePlus cameras
Cons:
Lower cost compared to last year
Only three years of updates, no mmWave or AT&T 5G
The telephoto lens only has 8 MP.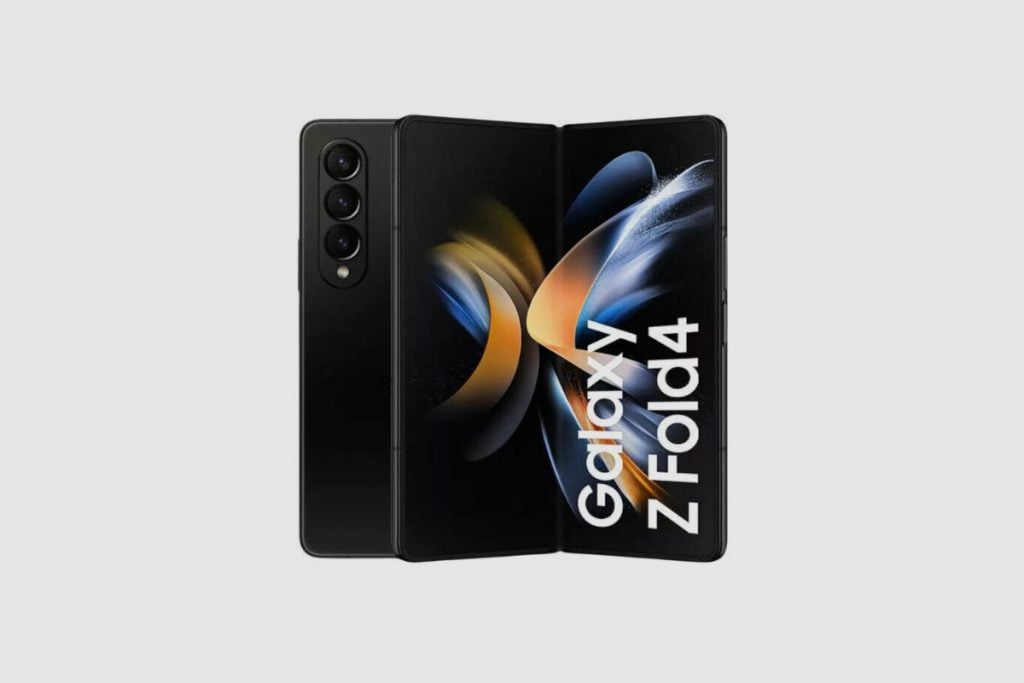 3. The Samsung Galaxy Z Fold 4
There's something about using the Samsung Galaxy Z Fold 4 that makes me feel more powerful and productive. Perhaps it's the new taskbar, which makes multitasking easier, or the ability to run apps in parallel and drag and drop content between windows.
I also like the large 7.6-inch main display, which is now brighter and has slimmer bezels, and there are more apps designed for the Z Fold 4's large canvas. Furthermore, the 6.2-inch cover display is larger and easier to use. Other enhancements include a 50 MP main camera that competes with the Galaxy S22 series—and holds its own in our Galaxy Z Fold 4 vs iPhone 13 Pro Max comparison.
In terms of cameras, the Galaxy Z Fold series has caught up to the Galaxy S series. It corrects the flaw in foldable that I dislike and features a camera that can compete with models like the iPhone 13 Pro Max. In reality, the Fold 4 essentially employs the Galaxy S22's camera technology.
Starting with a 50 MP main camera with a 23% brighter sensor, it ought to produce better-looking interior shots. A 12 MP ultra-wide camera and a 10 MP telephoto lens with 3x optical zoom and a 30x space zoom are also included. The phone's right side of the 7.6-inch display sports a meagre 4MP sensor, and the front of the device houses a 10MP selfie camera.
One of the aspects of the Galaxy Z Fold 4 that made me uneasy was its 4,400 mAh battery, which is identical to that of the Galaxy Z Fold 3's. I was concerned because the Galaxy Z Fold 3 only lasted 6:34 in adaptive mode and 7 hours and 52 seconds in 60 Hz display mode during our web browsing test.
The Galaxy Z Fold 4 performed better in our testing regarding battery life, although the results were inconsistent. We observed an average of 9 hours and 28 minutes in normal mode (60 Hz). That average was reduced to 8 hours and 19 minutes when the adaptive mode was activated.
Current Price on Amazon; $1400
Specs
| | |
| --- | --- |
| Display; Inner | 7.6 inches AMOLED (120Hz, 2176 x 1812) |
| Outer; | 6.2 inches AMOLED (120Hz, 2316 x 904) |
| Camera | 50MP (f/1.8, Pixel size: 1.0μm, FOV: 85 ̊)Ultra-wide camera 12MP (f/2.2, Pixel size: 1.12μm, FOV: 123 ̊)Telephoto camera 10MP (f/2.4, Pixel size: 1.0μm, 3x optical zoom, 30x Space ZoomCover camera 10MP (f/2.2, Pixel size: 1.22μm, FOV: 85 ̊)Under-display camera 4MP (f/1.8, Pixel size: 2.0μm, FOV: 80 ̊) |
| Battery | 4,400mAh |
| Processor | Snapdragon 8 Plus Gen 1 |
| RAM/Storage; | 12GB256GB, 512GB, 1TB |
Pros:
Taskbar update enhances multitasking
Extra-large front screen
More luminous primary display
50 MP upgraded camera
Increased battery life
Cons:
Still incredibly expensive
Hefty and thick
Just a 4MP under-display camera,
Noticeable creases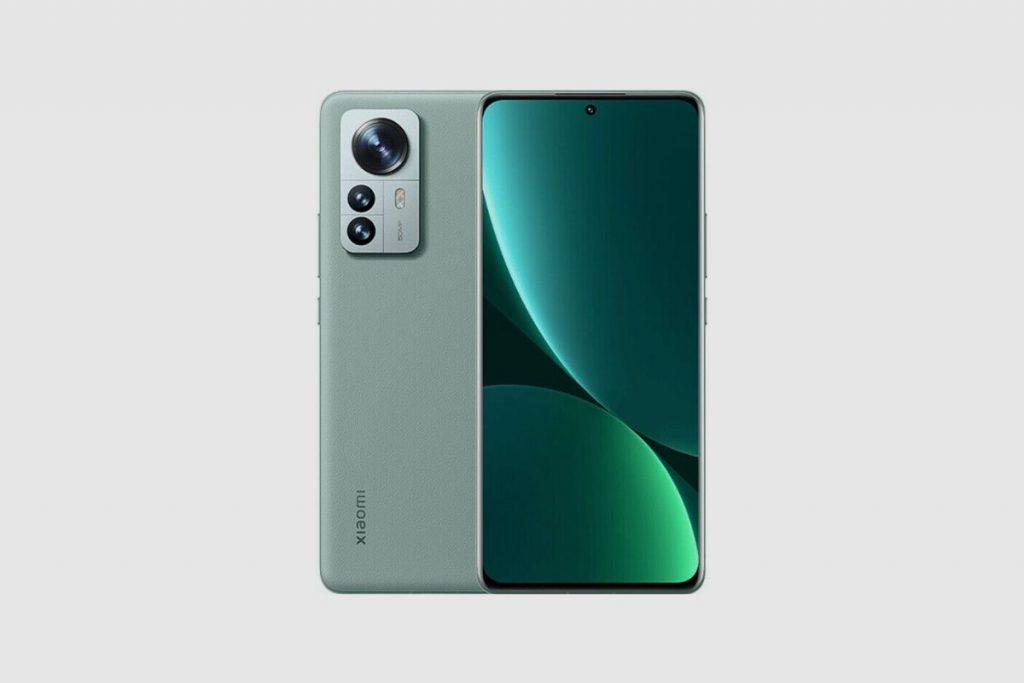 4. The Xiaomi 12 Pro
The Xiaomi 12 Pro also has the most fingerprint-resistant, velvety frosted finish of any glass-backed phone we've touched, and its design is nothing short of luscious, even if it is more slippy than grippy.
The Xiaomi 12 Pro's visuals shine thanks to its brilliant A+-rated 6.73-inch screen, Samsung's LTPO AMOLED technology, and sharp WQHD+ resolution. Internals chew through most games well, which is unsurprising given the Snapdragon 8 Gen 1 chip inside the Xiaomi 12 Pro, and when combined with up to 12GB of LPDDR5 RAM, you'll be hard-pressed to find more for less.
On paper, the camera on the Xiaomi 12 Pro is one of the weakest of any flagship. Its optical zoom has less reach than the cheaper Pixel 6 Pro, and the phone's ultra-wide camera lacks autofocus, which the Oppo Find X3 Pro and Find X5 Pro have. That means the Xiaomi 12 Pro's widest field of view cannot lock on to close-up objects.
In reality, the phone's triple 50MP camera setup still performs admirably, with smart software assisting it in capturing consistently good results, even if they aren't class-leading.
To begin with, the Xiaomi 12 Pro's primary 50MP camera is powered by a Sony IMX707 sensor. While not as large as the 1/1.12 sensor in the Mi 11 Ultra, it does measure 1/1.28 inches.
The battery capacity of the Xiaomi 12 Pro isn't huge at 4600 mAh, with most flagships now clocking in at around 5000 mAh. Nonetheless, the Xiaomi 12 Pro's battery is larger than that of the S22 Plus and the iPhone 13 Pro Max, two phones that can easily last a day.
As a result, I wasn't surprised that the Xiaomi 12 Pro easily lasted from morning to night during my testing, even though it is not advertised as a phone with a two-day battery life.
Current price on Amazon; $700
Specs
| | |
| --- | --- |
| Display | 6.67" AMOLED DotDisplay20:9, 2712×1220446 |
| Processor: | Qualcomm Snapdragon 8 Gen 1 chipset |
| Cameras: Rear | 50 MP, f/1.9, 24mm (wide), 1/1.28″, 1.22µm, Dual Pixel PDAF, OIS50 MP, f/1.9, 48mm (telephoto), PDAF, 2x optical zoom50 MP, f/2.2, 115˚ (ultrawide) |
| Camera; Front | 32MP (f/2.4) |
| RAM/Storage: | 12GB128GB/256GB |
| Battery | 4600mAh |
Pros:
Sleek, refined, and fingerprint-resistant finish
Wired charging is extremely fast.
Excellent screen resolution.
Cons:
The optical zoom is limited.
There is no official IP rating.
MIUI 13 has been improved, but it still feels bloated.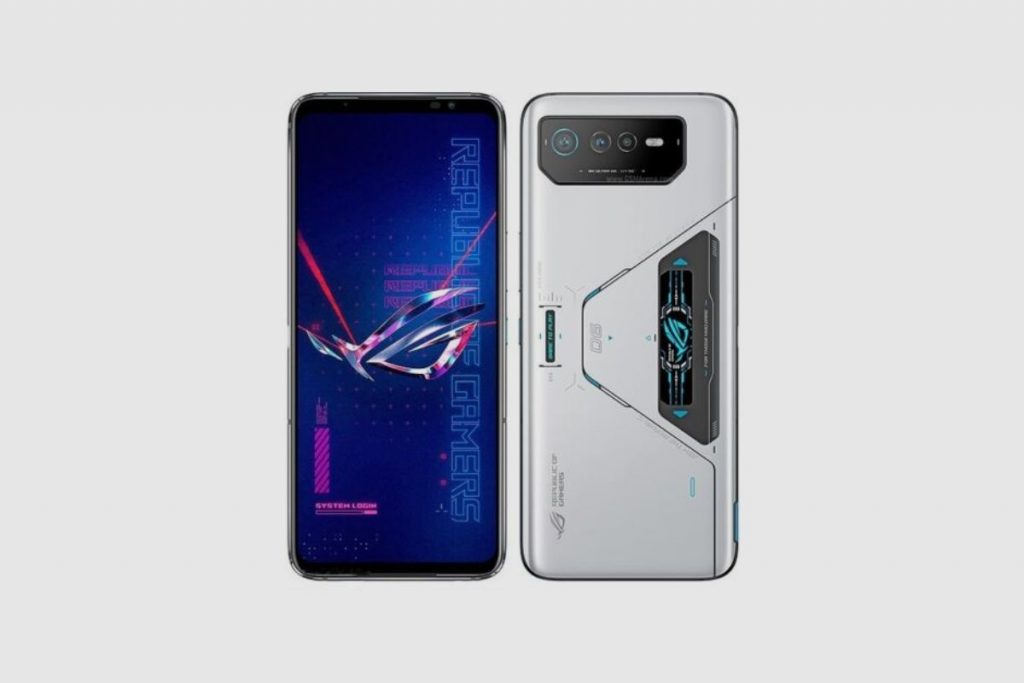 5. The Asus ROG Phone 6 Pro
When creating the ROG Phone 6 Pro, Asus preserved the dual-cell battery design from the ROG Phone 5. Actually, the 6,000 mAh capacity is divided into two 3,000 mAh batteries, one on either side of the central system-on-chip. A 6,000 mAh power bank is enormous because 5,000 mAh on an Android phone is already huge.
I learned through my investigation that several YouTubers put the ROG Phone 6 Pro through our unique battery life test by setting the device's display to 150 nits of brightness and instructing it to continuously refresh websites over a cellular connection.
The ROG Phone 6 Pro lasted so long that they didn't have time to run the test on the 144Hz, 120Hz, and 90Hz refresh rate settings. Anything they tested with this equipment was destroyed. Seriously, even after playing Genshin Impact for hours, I watched them struggle to kill this creature. At an adaptive refresh rate that tops out at 165 Hz, lasting 15 hours and 30 minutes is absurd. It undoubtedly made me wonder if Qualcomm had actually made significant improvements to the power efficiency of the Snapdragon 8 Plus Gen 1.
The ROG Phone 6 Pro's 6,000 mAh battery undoubtedly helps, but I can't remember ever seeing a phone last this long, not even the ROG Phone 5 from the previous year. And I saw a staggering 16.5 hours on the 6 Pro when I locked the display to 60 Hz. That exceeds the length of several computers.
Cameras have always been the weak point in every gaming phone I've tested. People looking for gaming phones, on the other hand, are less concerned with cameras than those looking at an iPhone 13 or a Galaxy S22.
Having said that, the ROG Phone 6 Pro's camera pleasantly surprised me. In my testing, the 50MP main sensor combined with the 13MP ultrawide camera performed admirably. Of course, it should go without saying that the ROG Phone 6 Pro's unspecified resolution macro sensor is useless. Asus should have skipped it and let the main and ultrawide shooters take centre stage.
I don't mind the selfie I got from the ROG Phone 6 Pro, but the portrait and night shots were disappointing. The latter was penalised for lack of depth, colour richness, and exposure. For my taste, the portrait had too much face smoothing and a weak bokeh effect. However, if the camera was a bit better on the ROG 6, then I would have put it way higher on this list.
Current Price on Amazon: $1000
Specs
| | |
| --- | --- |
| Display | 6.8-inch AMOLED (2488 x 1080), Refresh rate: 165Hz |
| Processor: | Snapdragon 8 Plus, Gen 1 |
| Cameras: Rear | 50MP, 13MP ultrawide, macro |
| Camera; Front | 12MP front camera |
| RAM/Storage: | 512GB + 18GB Not expandable |
| Battery | 6000mAh |
Pros:
Long-lasting battery
Outstanding performance
Superior speakers, and a haptic engine
Useful software modifications.
Cons:
It only has IPX4 water resistance
It costs a lot.
The macro lens is ineffective.
6. The Xiaomi 12
The Xiaomi 12 is similar to the Samsung Galaxy S22 in that it is a small-form alternative to its Plus and Ultra siblings, with good specs in a phone that don't require you to stretch your fingers to use. They are both reasonably priced.
However, Xiaomi outperforms Samsung in a few key areas. The Xiaomi 12 has a curved-edge display that makes the phone more comfortable to hold, the charging speed is significantly faster than the S22, and the battery is significantly larger. That's not to say it's a perfect phone: there are a few rough edges that I discovered during my testing.
The Xiaomi 12 has three rear cameras: a 50MP f/1.9 main camera, a 13MP f/2.4 ultra-wide camera, and a 5MP f/2.4 telemacro camera. That's the same as the Mi 11, except the 108 MP camera has been replaced with a 50 MP one – apparently, Xiaomi decided to get off its high-res high horse.
Resolution isn't everything in photography, which is why Xiaomi's 108MP-to-50MP descent is likely to be considered an upgrade. The sensor size is larger now, which means pictures are brighter. Pictures taken with the main camera have vibrant colours, impressive contrast, and a lot of detail. This was true for photographs of people, close-up objects, and landscapes.
However, I did notice a strange issue with the camera app's AI scene optimization. It appeared that some images were oversaturated, and others, particularly portrait shots, had the darker areas crushed to an unusual degree. We're all for dramatic profile pictures, but some of them looked odd.
The telemacro camera, which was in the Mi 11 and several subsequent handsets from the company, makes a welcome return. If the word "macro" in phone cameras makes you cringe, you're not alone; we see a lot of 2MP macro cameras thrown into low-cost handsets to pad out the specs list, but that's not the case here.
Given how many functions are sapping its limited capacity, the Xiaomi 12 has an impressive level of endurance. Normally, I evaluate a phone with all of its features turned on. If 5G is available, I keep a constant connection to it, enable the 120Hz refresh rate, lock the display resolution to full, execute background activities, and so on.
Despite having all of these features enabled, the phone's battery lasted the entire duration of my testing period, which was a full day of use. That includes the times we played video games, took numerous photos, or frequently used maps. The phone's 4,500 mAh battery is more than adequate, but we also suspect that the comparatively small display plays a role. This is a very impressive phone, and I think this phone can give Samsung and Apple a run for their money.
Current price on Amazon; $566
Specs
| | |
| --- | --- |
| Display | HD+ 6.28″ AMOLED DotDisplay (20:9), 2400 x 1080 (419 ppi) Refresh rate: 120Hz Touch |
| Processor: | Qualcomm Snapdragon 8 Gen 1 chipset |
| Cameras: Rear | 50 MP wide-angle camera; 1.56" sensor size 13MP ultra-wide angle camera 123° FOV f/2.4 1.0m pixel size, 2m 4-in-1 Super Pixel f/1.88 OIS 5MP telemacro camera f/2.4 AF (3cm-7cm) |
| Camera; Front | 32MP (f/2.4) |
| RAM/Storage: | 12GB or 8GB 128GB/256GB |
| Battery | 4500mAh |
Pros:
Charges rapidly
Some enjoyable camera modes
Cons:
When gaming, it gets hot.
There is no zoom camera.
vexing software issues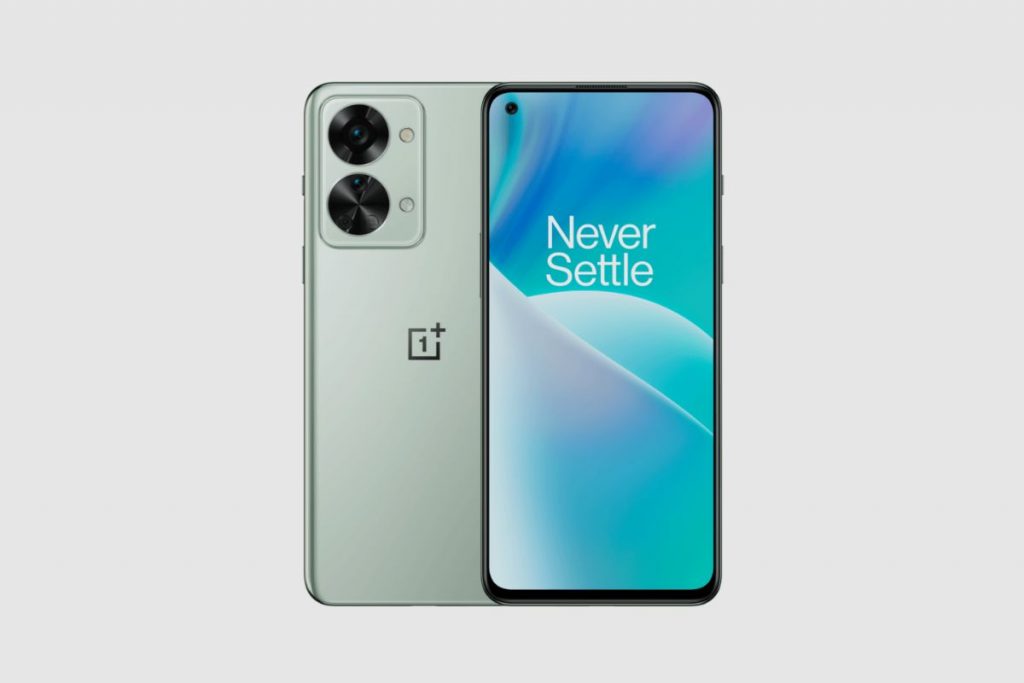 7. The OnePlus Nord 2T
The OnePlus Nord 2T follows the six-month refresh schedule that OnePlus normally only has for its flagship phones, even though this new phone is a mid-range device. The Nord 2T replaces the OnePlus Nord 2, which has until now been one of the best cheap phones you can buy.
Still, a key selling point of the OnePlus 2T is photography. OnePlus notes that Nord's images have improved, particularly night photography, even though the phone's hardware hasn't changed.
A 32MP selfie camera is located on the front of the Nord 2T, which has three 50MP, 8MP ultrawide, and 2MP monochrome sensors on the back. The Galaxy A53 still stands out as the greatest reference to assess the Nord 2T's cameras, despite having one fewer camera than it does.
A dual-cell 4,500 mAh battery, which is approximately the size you'd anticipate for a phone this tiny, powers the OnePlus Nord 2T. After two hours of viewing YouTube, the battery pack had depleted by roughly 12%, which is a strong indication that the phone would easily last you a day of moderate to heavy use. This is a solid choice of phone for anyone looking for a durable all-rounder.
Current Price on Amazon; $239
Specs
| | |
| --- | --- |
| Display | 6.43-inch FHD AMOLED (2400 x 1080) |
| Processor: | Dimensity 1300 |
| Cameras: Rear | 50MP main (f/1.8), 8MP ultrawide (f/2.2), 2MP mono (f/2.2) |
| Camera; Front | 32MP (f/2.4) |
| RAM/Storage: | 8GB/12GB128GB/256GB |
| Battery | 4500mAh |
Pros:
Charging at 80W
Exceptional efficiency for a mid-range phone.
Less expensive than similar phones.
Cons:
Inferior software support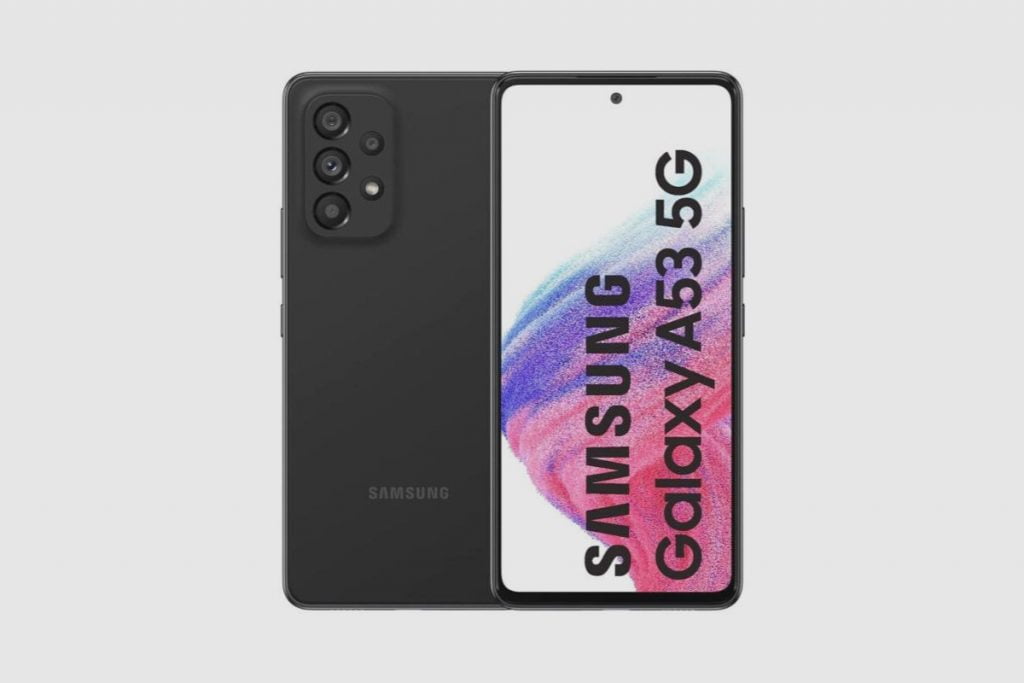 8. The Samsung Galaxy A53 5G
This is the only Samsung phone on this list, and yes, I know how it looks, adding a Samsung phone to this list, but hear me out first. At $349, this is an excellent handset that does almost everything well enough. It has a nice 6.5-inch AMOLED display with a refresh rate of 120 Hz.
It's no secret that Samsung has lately concentrated more of its efforts on the smartphone camera system than anywhere else. I continue to be impressed by the yearly improvements in their photos and movies. However, there haven't actually been any notable upgrades or adjustments to the specifications, skills, or features themselves. You get the same 64MP primary lens, 12MP ultrawide, two 5MP macro and depth lenses, and a 32MP selfie camera because the hardware is the same as the A52s.
I believe Samsung's "A" series camera setups have gradually evolved from being primarily focused on affordability to being pleasantly feature-packed. Despite this, you can still tell that this "A" series phone is inferior to Samsung's flagship models because of how constantly unreliable they are under less-than-ideal circumstances.
The A53, like the majority of Samsung phones, presents you with an extremely vibrant and saturated appearance that is very appealing but may not be true to reality. Every photo contains a ton of detail, but the phone frequently struggles when conditions or subjects have stark contrasts, such as dark shadows and bright spots.
The Samsung Galaxy A53 has a 4500mAh battery, which can easily provide you with up to 12 hours of screen-on-time without having to disable the 120Hz option or perform any other battery-saving tricks.
Current price on Amazon; $349
Specs
| | |
| --- | --- |
| Display | 6.5-inch AMOLED (2400 x 1080) |
| Processor: | Exynos 1280 |
| Cameras: Rear | 64MP main (f/1.8), 12MP ultrawide (f/2.2), 5MP macro (f/2.4), 5MP depth (f/2.4) |
| Camera: Front | 32MP (f/2.2) |
| RAM/Storage: | 6GB/128GB expandable |
| Battery | 5000mAh |
Pros:
A good display with a refresh rate of 120Hz
Up to 1TB of expandable storage
Nice construction and design
Outstanding software support
Cons:
Performance could be better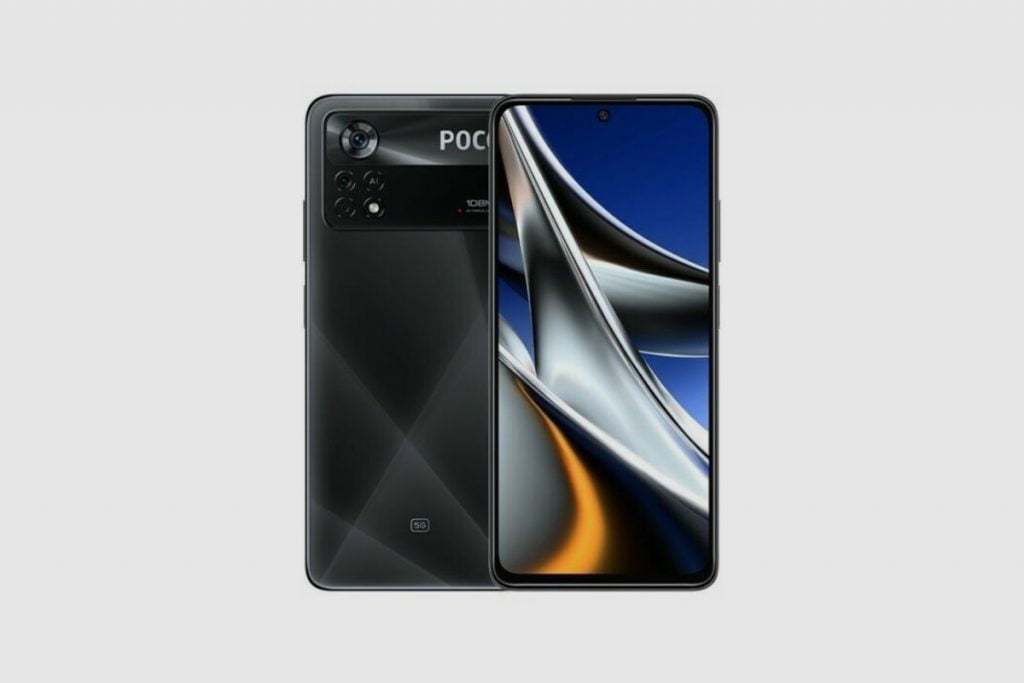 9. The Xiaomi Poco X4 Pro 5G
The Xiaomi Poco X4 Pro 5G is yet another extremely low-cost Xiaomi device. The Poco X4 Pro offers incredible value for money, especially if you live in a 5G area, with specifications that are on par with smartphones that cost twice as much.
You can obtain a smartphone with a surprisingly quick Qualcomm Snapdragon 695 CPU, a big 120 Hz full HD display, and a ton of internal storage for a reasonable price. Its 108MP camera, which is essentially unheard of in phones at this budget, and its lightning-quick 67W fast charging are both significant pluses. There isn't much else you would want at this price, even without the fact that this is one of the more affordable 5G-capable phones.
To get back to the positive, the Poco X4 Pro has a lengthy battery life. For the first several days of testing, I used the handset's default 60Hz screen setting and found that by the time I went to bed, the battery life had increased to as much as 45%. This is a fantastic outcome considering that I am not typically a light user.
Even changing to 120Hz didn't much alter the situation. While it doesn't make much sense, the Poco X4 Pro anecdotally seems to outlast the Redmi Note 11 Pro 5G. The battery life is strong in both situations. They share a common CPU, a 5000 mAh battery, and what seems to be a similar display panel.
Current Price on Amazon: $325
Specs
| | |
| --- | --- |
| Display | 6.67″ FHD+ AMOLED DotDisplay2400x1080 FHD+ |
| Processor: | Qualcomm Kryo 660, Octa-core, up to 2.2HzGPU: Qualcomm Adreno 619 |
| Cameras: Rear | 108MP main camera f/1.90.7m, 9-in-1 binning into one large 2.1m pixel 8MP ultra-wide camera FOV 118°f/2.2 2MP macro camera f/2.4 |
| Camera; Front | 16MP front camera |
| RAM/Storage: | 256GB + 8GB |
| Battery | 5000mAh |
Pros:
Impressive camera setup
Beautiful design
Amazing battery life
Solid processor
Cons:
The 5G is a bit weak in some places
10. The Google Pixel 6a
Coming in at number 1, it's the Google Pixel 6a and my pick for the best smartphone under $500. Assuming you can get beyond its lacklustre battery life, you might agree with me. The cameras, which always stand out on Google's inexpensive handsets, deserve credit. The Pixel 6a, like its predecessors, uses computational photography to produce some of the best shots in this price range; its images can even compete with those taken by much more costly phones. Additionally, the Pixel 6a supports a night mode, unlike the iPhone SE, which is its main rival in the field of inexpensive photography phones.
The Pixel 6a is powered by a Tensor chipset as well. The Google Pixel 6 flagships, which start at $150 more than the Pixel 6a, contain the same chipset. As a result, the Pixel 6a can perform the same AI-powered tricks as Google's flagship phone, such as the on-device translation feature and the Magic Eraser tool for photo editing. This is a solid choice of the phone to go for if you are in the market for something with an impressive camera system and quality features.
Amazon's current price is $420.
Specs
| | |
| --- | --- |
| Screen size: | 6.1 inches |
| Android version: | 12 |
| Processor: | Tensor |
| Cameras: | 12.2MP main, 12MP ultrawide (Rear);8MP (Front) |
| RAM/Storage: | 8GB/128GB |
| Battery | 4,410mAh |
Pros:
The top cameras for a cheap phone
Tensor chip powers innovative experiences
Bright Display
Cons:
Limited Battery Life
Clearly inexpensive materials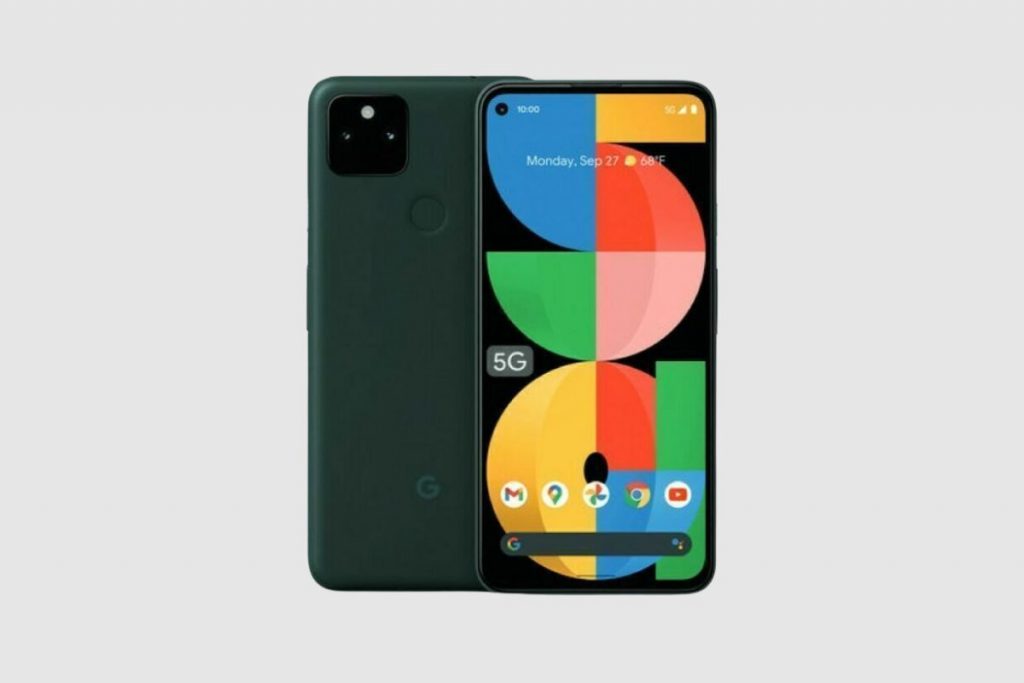 11. The Google Pixel 5a
The previous Google Pixel 4 and 5 had a lot going for them, both externally and internally. This time around, there are a few enhancements, but it only feels like a minor update to the previous model.
There are several reasons to choose the new Pixel 5a for owners of the Google Pixel 4a (without 5G), and even more so if you have an older Pixel phone. At least the price of the Pixel 5a hasn't increased from the 4A 5G. It's an excellent mid-range phone for a fair price.
The Pixel 5a has the same cameras as the Pixel 4a 5G: a 16MP f/2.2 ultra-wide camera and a 12.2MP f/1.7 dual-pixel primary camera with autofocus and both optical and electronic image stabilisation.
The Pixel 5a's camera arrangement is just as impressive as that of its predecessor and the rest of the Pixel line, shooting pictures with breathtaking clarity and true-to-life colours despite the absence of a telephoto lens (the main camera can digitally zoom up to 7x).
And with the help of Google's almost magical camera software, you can take relatively well-lit pictures with little noise, even in total darkness. The Pixel 5a maintains its position as one of the most reasonably priced smartphones with a top-notch night camera.
There is also an 8MP selfie camera, which, maybe also because of Google's excellent picture algorithms, produces reasonably detailed photos for a front-facing camera.
The Pixel 5a's 4,680mAh battery, which has a capacity substantially higher than the batteries in the Pixel 4a 5G (3,885mAh) and the Pixel 4a, is one of the device's most notable upgrades (3,140mAh). In general, batteries with more capacity last longer, and that is the case in this instance.
In actual use, the Pixel 5a has a longer battery life. Playing a Wild Rift battle for 10 minutes depleted 4% of the battery while viewing a Netflix show for 30 minutes only depleted 3%. These battery drain rates are common for smartphones.
Current Price on Amazon; $345
Specs
| | |
| --- | --- |
| Display | 6.34-inch Resolution: FullHD+ (2400 x 1080) |
| Processor: | Snapdragon 765G |
| Cameras: | Rear camera: 12.2MP f/1.7Front camera: 8MP f/2.0 |
| RAM/Storage: | 6GB/128GB |
| Battery | 4620mAh |
Pros:
Top-notch software and cameras
Good features for the money
Large battery
Cons:
Little advancements from the past
Zero-zoom cameras
In-box battery charger with low power
12. The Realme 9 4G
The Realme brand may still be a little unknown outside of Asia, but it is quietly establishing a reputation for providing great smartphones at affordable prices. The company's most recent product, the Realme 9 4G, continues this trend with sumptuous internals, a stunning design, and an excellent set of cameras for not a lot of money.
One such feature is the Realme 9 4G's Super AMOLED display, which has significantly higher colour accuracy than you might expect at this price. Not to mention that it has a 90 Hz panel, allowing for quick frame rates when playing games and browsing social media.
The Qualcomm Snapdragon 680 showed off its quickness in my tests, and the primary 108 MP camera held its own against rivals with prices that were twice as high.
But what really jumps out is how long the Realme 9 4G's battery lasts. In my video rundown test, the Realme 9 4G came in third place among all smartphones, lasting an amazing 28 hours and 17 minutes before needing a recharge. If you don't care about 5G connectivity and you're searching for a cheap phone that not only fits the bill but also performs the job, the Realme 9 4G is a no-brainer.
Current Price on Amazon; $300
Specs
| | |
| --- | --- |
| Display | 90Hz Super AMOLED Display Screen size: 6.4″ (16.3cm) Resolution: FHD+ |
| Processor: | Snapdragon 680 |
| Cameras: | 108MP AI Triple Camera 108MP ProLight Camera Samsung HM6 Sensor, f/1.75 aperture 6P lens, 1/1.67-inch large size, 9-in-1 output, 1.92 um Primary |
| RAM/Storage: | 128GB+8GB |
| Battery | 5000mAh |
Pros:
Impressive build and design
Super battery life
Impressive Performance
Cons: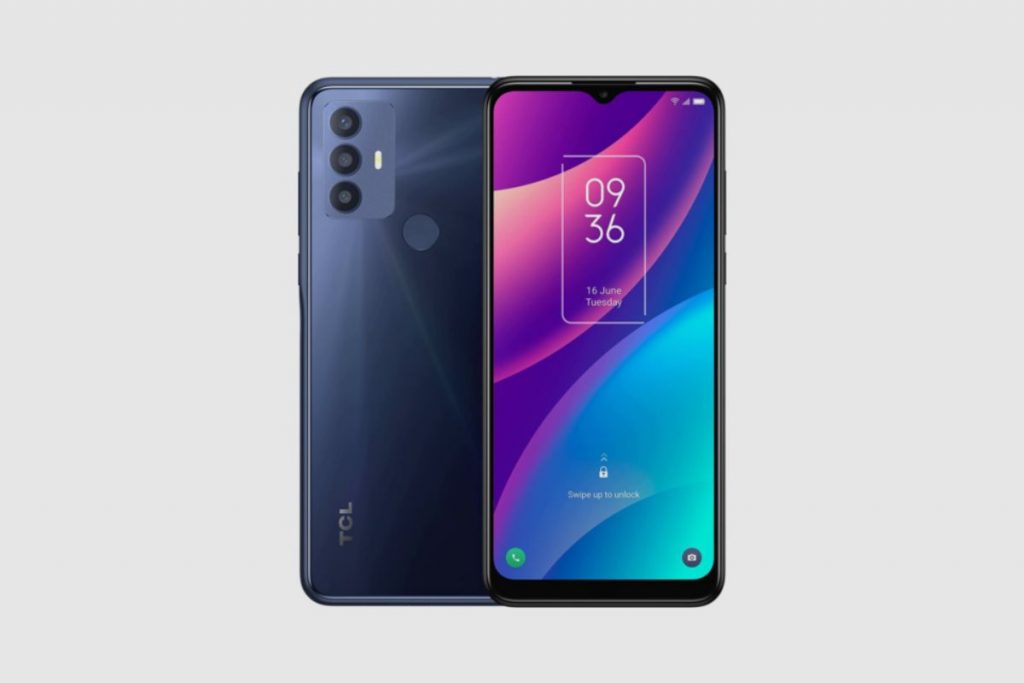 13. The TCL 30 SE 5G
TCL phones are known for their large, spacious displays with true colours. Although the phone's Snapdragon 480 5G silicon isn't exactly lightning fast, you make that trade-off for a less expensive model. The phone's battery life, which I discovered during my investigation, is 11 hours and 46 minutes long.
The 50MP wide-angle primary camera on the phone has an f/1.9 aperture. The triple camera array also includes a 5 MP super wide shooter with a 115-degree field of view and a 2 MP macro camera. It's a shame that dedicated macro cameras don't do much more than increase the number of cameras on the phone.
Current price on Amazon; $118
Specs
| | |
| --- | --- |
| Display | 6.52″ HD+ display: |
| Processor: | Snapdragon 480 5G |
| Cameras: | 50MP main, 5MP ultrawide, 2MP macro (Rear); 16MP (Front) |
| RAM/Storage: | 4GB/128GB |
| Battery | 5000mAh |
Pros:
Extraordinary battery life
Large display
Able to work with Verizon's quick C-Band 5G
Cons:
Only available from Verizon
Poor performance despite the cost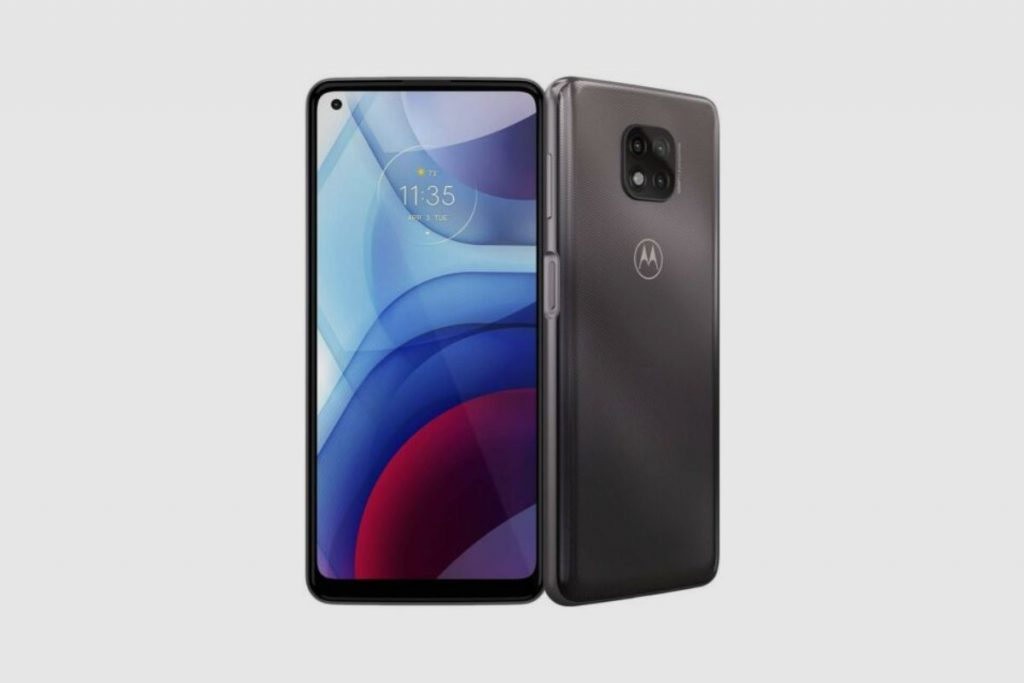 14. The Motorola Moto G Power (2021)
The new Moto G Power outperforms them all with a runtime of 14 hours and 4 minutes. Given that the Moto G Power debuted for less than $250, this is among the best phone battery life I've ever seen. Since the phone has been on the market for a while, the price has dropped even further, particularly if you opt for the model with less RAM and storage.
This phone isn't just on my list of the best cheap phones because of its long battery life. The Moto G Power has a large 6.6-inch full HD display, decent cameras with triple lenses—a 48-megapixel primary camera, a 2-megapixel macro lens, and a 2-megapixel depth sensor—and is reasonably priced.
The Moto G Power (2021) is a mixed bag, producing very good shots in some areas while falling short in others. In some cases, the Moto G Power really shines, especially with those extra rear lenses. I'm not a fan of macro lenses; I'd prefer that budget phone makers abandon them entirely. But if every macro lens performed as well as the Moto G Power's, I'd reconsider. However, this is still a solid choice for a phone, especially when you consider its price.
Current Price on Amazon; $109
Specs
| | |
| --- | --- |
| Display | 6.6 inches (1600 x 720) |
| Processor: | Snapdragon 662 |
| Cameras: Rear | 49 MP Main, 16MP wide (ƒ/1.7); 8MP ultrawide (ƒ/2.2); 2MP macro (ƒ/2.2) |
| Cameras: Front | 16MP (ƒ/2.0) |
| RAM/Storage: | 4GB or 3GB/ 32GB or 64GB |
| Battery | 5000mAh |
Pros:
Extended battery life
Low-cost
Beautiful design
Cons:
One Android update
Uninspiring Display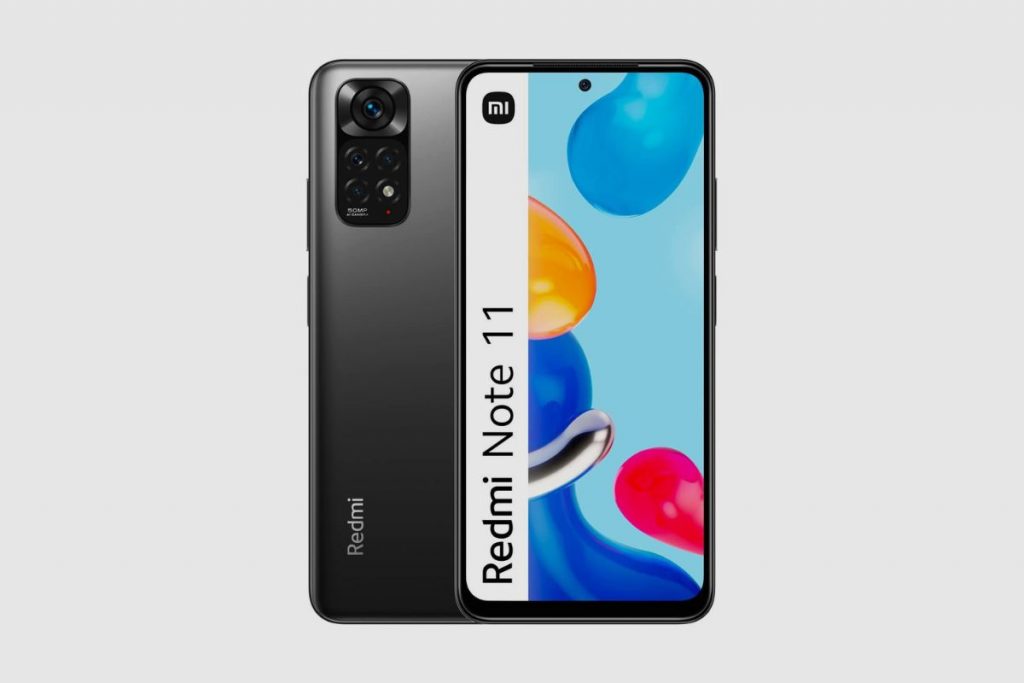 15. The Xiaomi Redmi Note 11
The Xiaomi Redmi Note 11 is the first of several Xiaomi phones on this list, and it's far better than it has any right to be for a phone this cheap, and with upgrades all around, it's a more enticing option than ever before.
Yes, I'd recommend the Xiaomi Redmi Note 11 over the most affordable options on the market. Xiaomi's latest budget smartphone is powered by a surprisingly fast Snapdragon 680 processor, which produced speeds in our tests that easily matched handsets twice the price. Its triple camera array, which includes a massive 50MP sensor, and large 6.43in FHD+ AMOLED screen with a 90Hz refresh rate are also impressive for the price.
These kinds of high-level specs might be expected in a flagship phone, so seeing them in a handset that costs a fraction of the price is a real treat. The Xiaomi Redmi Note 11 is a low-cost smartphone that lays the groundwork for future low-cost handsets. At this price, you can't get much better.
Current price on Amazon: $180
Specs
| | |
| --- | --- |
| Display | 6.43in FHD+ AMOLED |
| Processor: | Octa-core 2.4GHz Qualcomm Snapdragon 680 |
| Cameras: Rear | 50MP, 8MP (wide), 2MP (macro), 2MP |
| Camera; Front | 13MP, f/2.4, |
| RAM/Storage: | 128GB or 256GB; 4GB |
| Battery | 5020mAh |
Pros:
Solid Battery Life
Solid Camera
Impressive Specs
Cons:
Very Simple Design
No 5G.
Conclusion
Now, from what we can see, while most phones on this list may have 5000 mAh batteries, we should understand that not all phones will be able to manage their battery life as efficiently as others. While some phones may have a lot of stacked camera features, not all of them can maintain a consistent level of quality. This is why I have designed this closely curated list of impressive Android phones with quality cameras and even better battery lives and energy consumption. Thank you so much for reading this article. I hope you found it informative and enjoyable. Feel free to ask me any questions you might have about the phones in the comments section.