With so many new smartphones being released every year, tracking which one is the best can be tricky.
In this article, I will be reviewing Apple's iPhone 11 and all you need to know about this smartphone. So, what can you expect from this phone? Let's find out.
The Apple iPhone 11 was released by Apple on the 20th of September 2019, and it's one of Apple's highly demanded smartphones in the market, especially for those that want to use a midrange Apple product.
Apple iPhone 11 features a dual-camera system that takes amazing photos, a more powerful processor for better performance, and a new design that's sure to turn heads.
This iPhone 11 comes with all the exciting features you need. The most eye-catching function of this phone is its photo-shooting capabilities; you can shoot wide-angle photos with the two wide sensors on the rear with normal main images.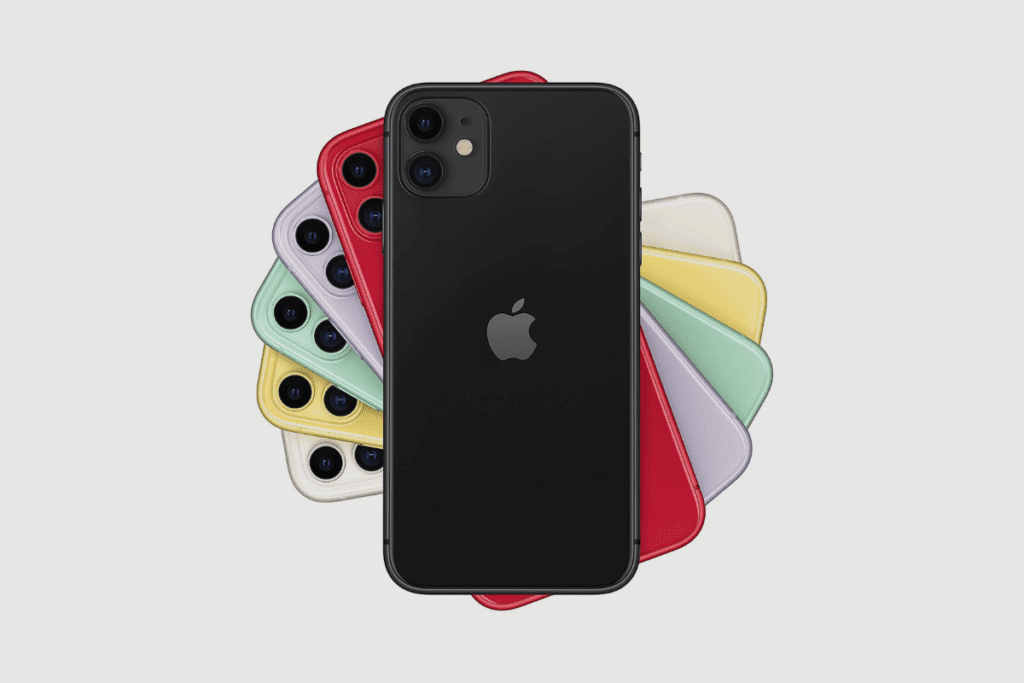 Apple iPhone 11 Overview
The iPhone 11 is a smartphone produced and developed by Apple Inc. It is the 13th generation, lower-cost iPhone and succeeds the iPhone XR.
The Apple A13 Bionic chip and an ultra-wide dual-camera system are the most significant advancements compared to the iPhone XR.
This phone by Apple is available in six different colours: Yellow, Black, Purple, White, Green, and Red. The TrueDepth camera system and speaker are located at the front of the device. The rear housing of the iPhone 11 is matte glass, while the back is glossy glass.
The iPhone 11 is also equipped with an Apple-designed U1 chip that can provide accurate location and spatial awareness so that it can detect its position in relation to other devices nearby.
The iPhone 11 has a 6.1-inch IPS LCD screen. The screen resolution is 1792 × 828 pixels (1.5 megapixels at 326 PPI), with a maximum brightness of 625 nits and a contrast ratio of 1400:1.
The Apple iPhone 11 smartphone supports portrait mode and comes with a 12 MP rear camera with dual-lens. It includes one 120° field of view and an f/2.4 ultra-wide lens with a 2× optical digital zoom out lens, and the other lens has an f/1.8 wide-angle.
The iPhone 11 can playback 4K video at up to 60 frames per second and 1080p slow motion at up to 240 frames per second. This Apple phone has iOS 13, including Siri, Face ID, and Apple Card.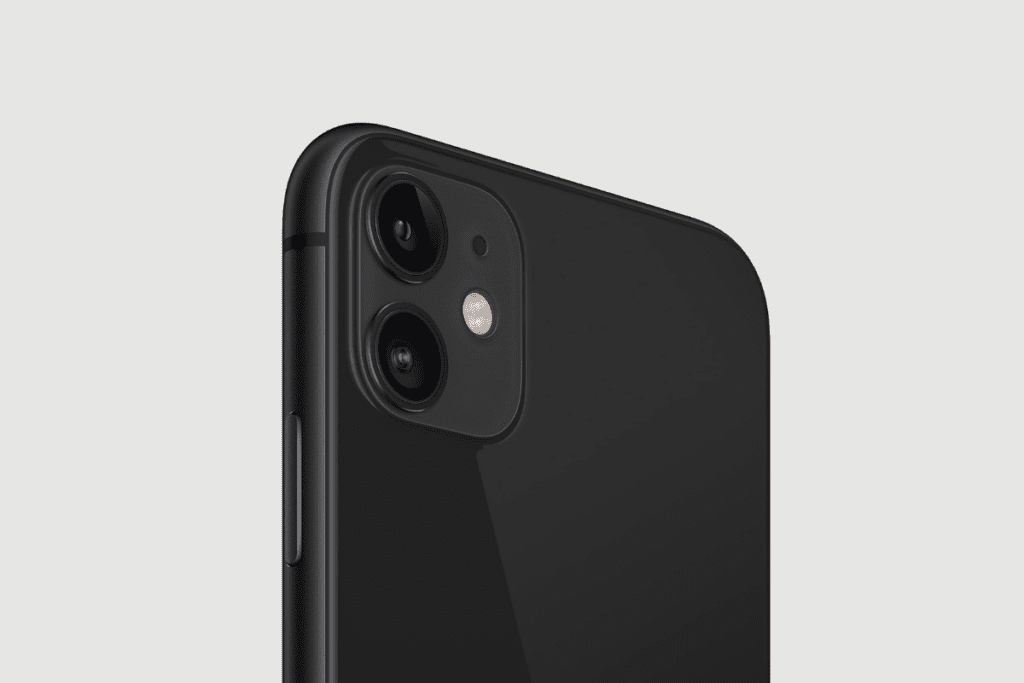 Display While Streaming
When I bought this phone first, I was a little confused about the iPhone 11's display.
After using the phone for 3 to 4 days for video recording and making use of social media, I was quite impressed with the Liquid Retina display of 6.1″ IPS LCD screen with 326ppi. And a giant notch on top has a screen resolution of 828 x 1,792 pixels, providing one of the best experiences of a handset.
One of my favourite features of the iPhone 11 is its dark mode functionality that I could easily switch to in-display & brightness settings.
Maximum Battery For Shooting
It is a common excuse for iPhones that the battery is not good enough for long day use. Still, when I used iPhone 11 for shooting at my friend's wedding, I found it good to use for an extended period.
I take about 250 shots at different angles, and the full-screen brightness of the phone drains a normal battery, usually like other phones by other companies.
Camera In Low Light
iPhone 11 has a 12-megapixel ultra-wide-angle camera with a 120-degree field of view and a 12-megapixel wide-angle lens. A flashlight also supports it at the back of the phone, which helps to take excellent clips even in low-light situations.
Yesterday a few of my friends were playing on the ground at night. The light was low, and it was an ideal scenario to test the iPhone camera in low light.
I took some shots of photos with its camera, and the outcome of the pictures was quite impressive. The images were far better than that of my previous iPhone 7. The result of its front-facing camera also went beyond my expectations.
Phone Speaker In Noise:
When we are walking on the road or sitting in a place with a heavy crowd, it is obvious that your phone voice may have some distortion. Sometimes, it is trouble for you if you have an important call to answer.
One of the problems I had with some of my old phones is the inability to listen to music or make calls while in a crowded place; the output sometimes has some distortion.
However, I noticed that this issue is not noticeable on the iPhone 11's speaker.
I received phone calls and listened to music while walking on a busy and noisy road and found better voice quality.
iPhone 11 Is More Durable:
The iPhone 11 is very durable and robust. Talking from a personal experience, recently, I was playing basketball with friends, and I had my phone in my pocket.
Unfortunately, the phone slipped out of my pocket (almost 3 feet fall), and the upper side touched the ground. After picking up the phone, the only noticeable damage was some minor scratches.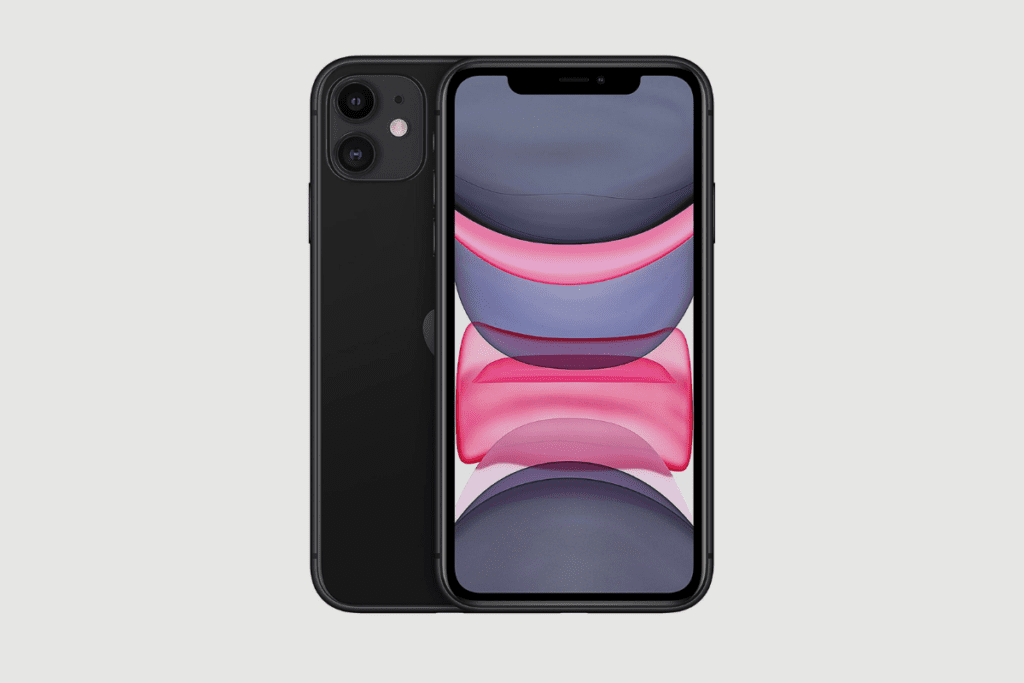 Specification:
Here are some specifications of the Apple iPhone 11:
The dual cameras on the iPhone 11 have a great Night mode
An ultra-wide camera gives you more shooting flexibility
Apple's A13 Bionic processor makes the iPhone 11 the fastest phone
The 6.1-inch LCD screen is bright and colourful
It has a liquid retina HD display
Fingerprint‑resistant oleophobic coating
It supports multiple languages and characters displayed simultaneously
This phone has six fun colour options
Long battery life for the use of extended hours
The fast charging option for the iPhone 11 is a bummer.
Pros:
Compelling ultra-wide camera
New Night mode is excellent
Long battery life
Fast A13 Bionic processor
New range of colours
Cons:
LTE is slightly slower than iPhone 11 Pro
The design is identical to iPhone XR
No headphones in the box
The camera bump is a little sharp
Apple iPhone 11 Price
The price for the Apple iPhone 11 is $519.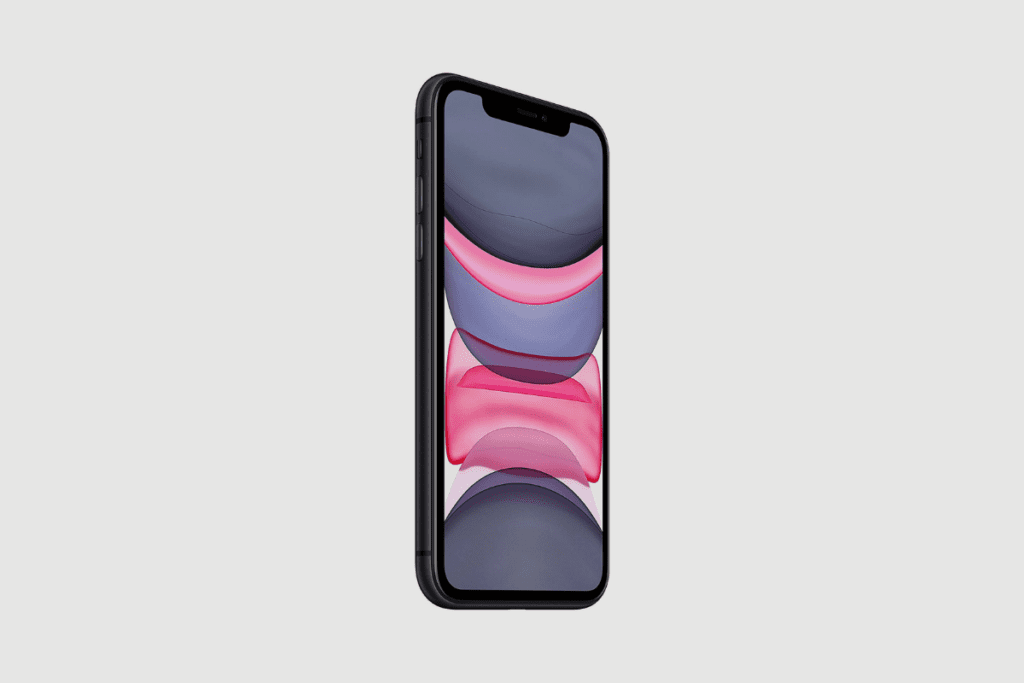 Verdict:
The Apple iPhone 11 smartphone is an impressive phone with many new features. Apple has done a great job with the design and functionality of the iPhone 11.
It has several new features that make it stand out from other phones. These include the A13 Bionic chip, updated camera system, and reverse wireless charging.
If you're looking for a high-end smartphone that offers you a lot of value for your money at an affordable price, then the iPhone 11 is worth considering.